If you haven't already checked out gURL.com, you should. The site is
a great resource for tween and teen girls. Covering a wide range of topics, including
body-image issues, celebrity trends, and dealing with friends and family. But best
of all is the fact that the site has declared April to be peta2 month!
It'll be featuring peta2 content on the
site throughout the month of April, including guest blogs by peta2's very own Rachel, fun contests, and even an
exclusive online comic that peta2's Marta helped create, called
"Lucy Goes Veg."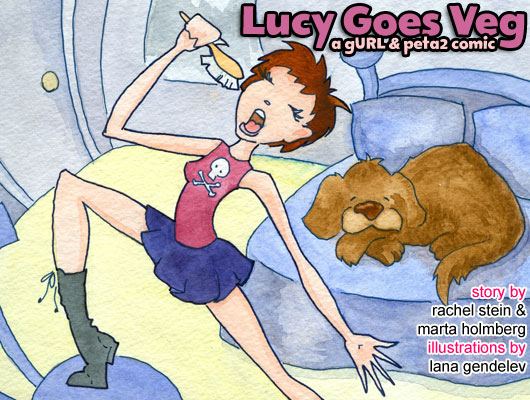 You can head on over to gURL.com to read the complete story, and be sure to pass along
the link to your kids. You just might be the "cool mom" after all! 😉
GD Star Rating
loading...
Article source: PETA Action Alerts