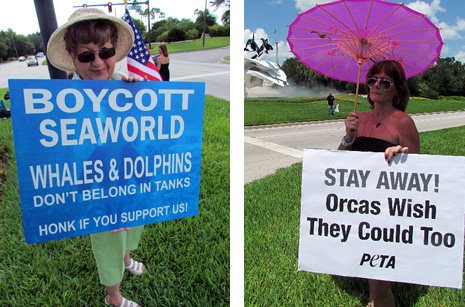 PETA supporters in Orlando, Florida, spent the Fourth of July weekend declaring independence for whales and dolphins held captive at SeaWorld. Here are the top five reasons that freedom should include marine animals.
You can help by writing to SeaWorld and asking the company to let its prisoners go free—to transitional coastal and wildlife sanctuaries.
Written by Michelle Sherrow
GD Star Rating
loading...
Article source: PETA Files