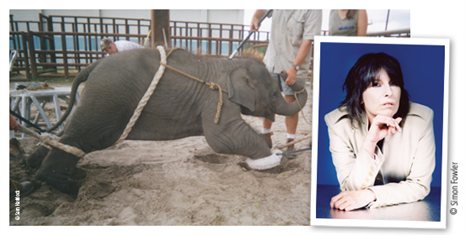 Rock
star, animal defender, and Ohio native Chrissie Hynde has sent a letter to Cleveland officials to remind them
that there is a ban in the state against using prods
like bullhooks and "hot
shots" on animals in circuses and asked for confirmation
that humane authorities would make sure Ringling Bros. and Barnum Bailey Circus
doesn't use them on elephants when the circus comes
to town next month. We'll be watching.
Written by Jennifer O'Connor
GD Star Rating
loading...
Article source: PETA Files