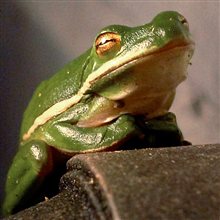 Following an extensive campaign by PETA India, Indian universities' top governing body, the
University Grants Commission (UGC), is officially recommending that all colleges and universities replace animal dissection
and animal experimentation in zoology and life sciences courses with modern non-animal methods. By using computer simulations, interactive CD-ROMs,
films, charts, and lifelike models, it is estimated that Indian universities will
save 19 million animals every year.
Animals used for
dissection may be captured from their natural habitats or may come from "biological
supply" companies, which not only breed animals but also purchase them
from slaughterhouses, pet stores, animal shelters, and dealers who sell lost or
stolen companion animals. Animals are killed by gassing or drowning and are
then injected with formaldehyde, sometimes without first being checked to make sure that
they are dead. 
The UGC's
recommendations will not only spare millions of animals' lives but also ensure that
students don't have to choose between their education and their morals.
Visit CutOutDissection.com to learn how PETA can help you get dissection
alternatives implemented in schools near you.
GD Star Rating
loading...
Article source: PETA Files