When
the National Marine Fisheries Service (NMFS) listed the Southern Resident
killer whale population as endangered, affording them protection from being
harmed or harassed under the Endangered Species Act (ESA), the agency left out one lone orca.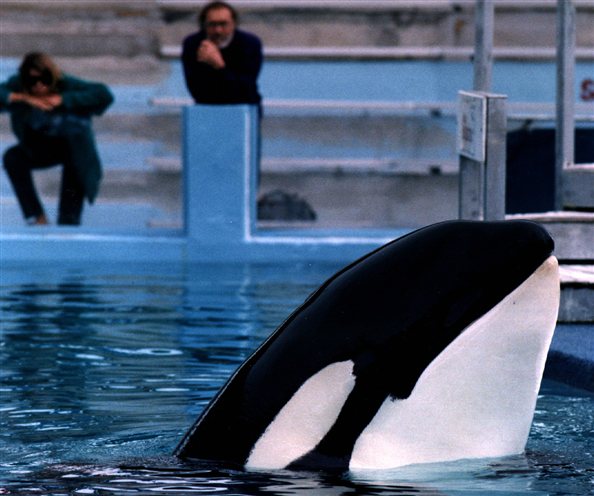 Lolita was captured from the Southern
Resident population off the coast of Washington in 1970 as a calf and has been held
captive in a tiny cement tank—forced to perform at the Miami Seaquarium—ever
since. NMFS
cited these captures as the likely reason for the population's decline, yet
it still denied protection to Lolita, the only surviving victim.
Together with the
Animal Legal Defense Fund, local residents, and a former Seaquarium employee, PETA filed a lawsuit against NMFS in Lolita's behalf alleging
that her exclusion from the ESA was unlawful. If we are successful, the Miami
Seaquarium will be prohibited from harming or harassing her—and PETA could then
try for precedent-setting improvements for Lolita, such as a larger tank, no
more forced performances, or even release to a sea pen in her native waters.
While we go after marine-mammal abusers in the courtroom, you can go after them at the bank by
refusing to fund this cruelty with your admission fee. Please also click here to send a
polite e-mail to Eric C. Schwaab, assistant administrator
for fisheries, asking that the agency ensure that Lolita
is given the protection that she is rightfully due under the Endangered Species
Act.
GD Star Rating
loading...
Article source: PETA Action Alerts