Gunner (photo below) is a beloved indoor cat who got spooked, ran outside, and is now stranded high atop a Juniper Avenue utility pole in Twentynine Palms, California. Gunner's panicked owners asked various agencies for help, to no avail. They were then referred to the power company Southern California Edison, which has promised to help Gunner next week. But by then, this terrified cat will have suffered the effects of dehydration and hepatic lipidosis—a liver disease contracted by felines when they do not eat for several days in a row. Gunner also faces the risk of falling off this precarious "perch" to his death in the meantime. He needs your voice now!
Please politely urge Southern California Edison to rescue Gunner immediately from the utility pole in the 6900 block of Juniper Avenue in Twentynine Palms so that he can be safely reunited with his guardians. And please forward this alert widely!  
Southern California Edison
Submit comments here: https://www.sce.com/forms/ContactUs.aspx
Please also call and fax:
1-800-655-4555 (dial zero)
626-302-2517 (fax)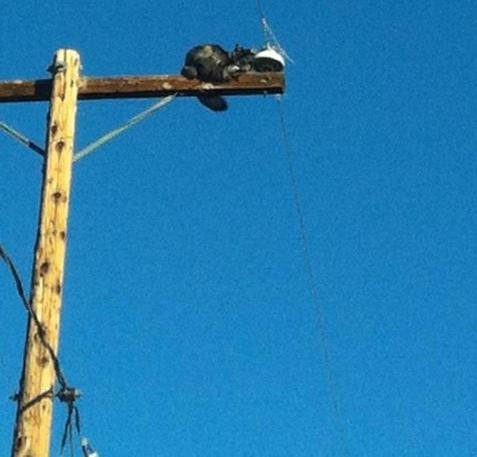 GD Star Rating
loading...
Article source: PETA Action Alerts