They've
won a bunch of awards, and now you can win a bunch of them! Cinnaholic's
vegan gourmet cinnamon rolls have won a peta2 Libby Award and a Best of the East Bay
Award in the company's hometown of Berkeley, California, and were ranked number
16 on VegNews magazine's Vegan Bucket List.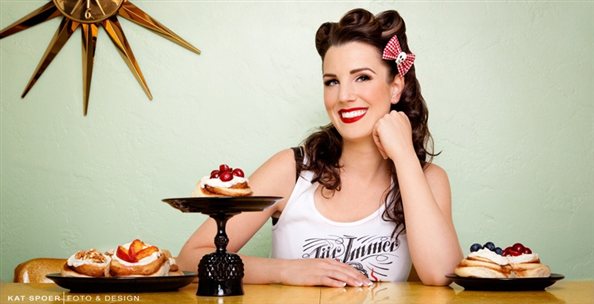 Now,
they could rank number one on your list of the most delicious things you've
ever won. Two PETA Files readers will each have a half-dozen cinnamon rolls in
their choice of any of 11 frosting flavors shipped fresh to their
home or a friend's. (If you want to send them to me, I have no problem with
that.) Just submit a comment telling us what you love about being vegan or why
you're ready to make the
switch, and two winners will be
selected at random.
Good
luck! 
Because of shipping requirements, only people living within the 48
continental United States are eligible to win. Two winners will be chosen at
random from the animal-friendly comments that are submitted. The contest will
end on February 22, 2012, and we'll
contact the winners by February 29, 2012.
Make sure that you read our privacy
policy and terms
and conditions, as you're agreeing to both by commenting. No purchase
necessary. Void where prohibited by law.
GD Star Rating
loading...
Article source: PETA Files