Trenton,
New Jersey, has a going growing problem. A budget stalemate has
prevented the city from approving a $42,573 paper-products purchase, and supplies
are running low. Trenton
will likely run out of toilet paper for its government buildings next week, so we're rolling out our solution. We've
offered to send Trenton a 6-month supply of toilet paper that is so decorative
the rolls won't need Jonathan
Adler–designed covers.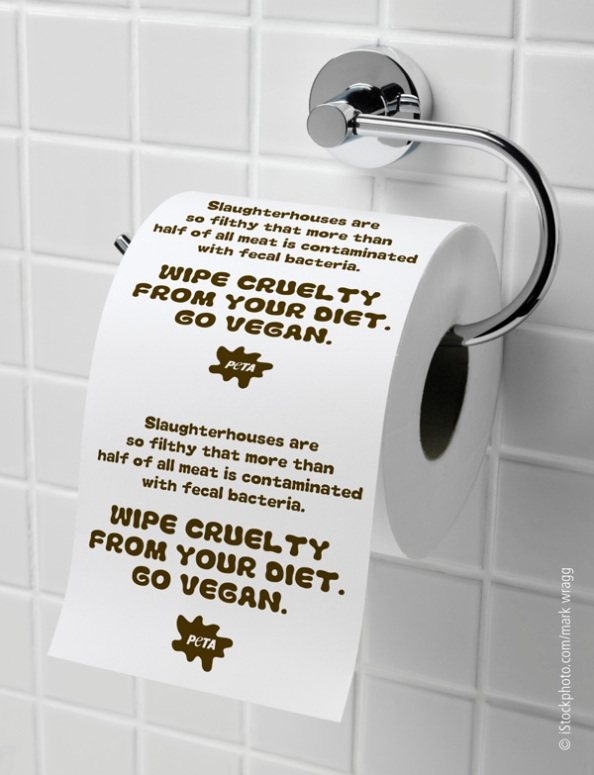 This
bathroom reading material could keep Trentonians clean in more ways than one.
By going vegan, city employees would avoid ingesting the feces, vomit, and bacteria that
contaminates much meat.
I
can't think of a better reason to skip to the loo.
GD Star Rating
loading...
PETA Solves Trenton's TP Problem,
Article source: PETA Files