Ah,
summer: the season for sippin' margaritas, driving with the top down, and—gulp—slipping into a bikini. Not ready
to bare your gams and flaunt your abs? We can help.
Check
out these six plant-based diet books and get fit in time for summer. Eating vegan, you'll not only look better—think clear skin and a toned bod—you'll also feel better, with extra energy and strength to devote to surfing, water skiing, or ocean-side strolls.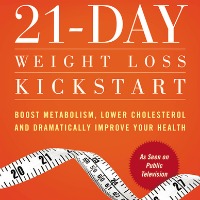 Did
you wait 'til the last minute to put down the brownies and pick up the weights? 
Not to worry. 
Author Dr. Neal D. Barnard has a plan that will improve your health
in three weeks flat, helping you shed pounds and lower your cholesterol.
His
plant-based diet focuses on reducing your appetite and cholesterol levels and
boosting your metabolism—all by choosing the right foods and tweaking your
eating habits.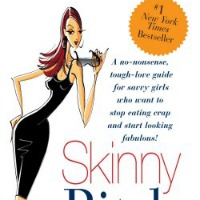 Rory
Freedman and Kim Barnouin don't mince words: "You are a total moron if you
think the Atkins Diet will make you thin," they remark in a chapter of Skinny Bitch.
Sharp-tongued and witty,
these women take a rare approach to dieting: They make it fun. Burn calories
while you laugh through their book, then put your weight-loss plans in action
with their guidance, kicking off a new lifestyle that incorporates whole grains, fruits, and
veggies. Psst … for the man in your life, consider the pair's manly manifesto, Skinny Bastard.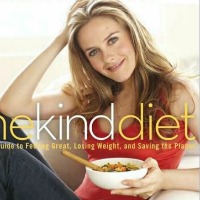 Blonde bombshell Alicia Silverstone may have played a dim-witted
daddy's girl in Clueless, but the vegan
actor and activist is no dummy. Advising dieters through personal anecdotes of
swearing off meat and dairy products, Silverstone's book makes the perks of a
plant-based diet—weight loss, clear skin, high energy, and smooth
digestion—ring loud and clear.
The
Kind Diet makes cruelty-free cuisine a possibility for people at all levels
of compassionate consumption, from flirting with veganism to becoming a cruelty-free
superhero.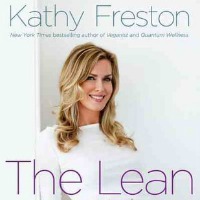 Vegans aren't born munching on vegan Boca burgers and gulping down
soy strawberry yogurt—the lifestyle is a choice. For author Kathy Freston, that
choice came in her 30s after three decades of chicken fried steaks, barbecue
ribs, and vanilla milkshakes. Now she's living proof that anyone can make the
switch to a cruelty-free diet. With a "baby-steps" approach to
dieting, Freston makes slimming down through vegan eating easy. Her
step-by-step guide will ease you into your weight-loss goal, nudging you across
the finish line with exercise ideas, recipes, and real-life testimonials.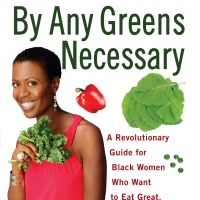 Riffing
off the famous words of Malcom X, this vegan guide for African-American women
tells ladies how to look their best, ward off health problems, and slim down
while keeping their curves.
Eighty
percent of African-American women are overweight, putting them at an increased
risk for heart disease, strokes, and diabetes. With more than 40 recipes and
menus to help you transition to a vegan lifestyle, author Tracye Lynn McQuirter
shows the path to changing that statistic.
Written
for African-American women but applicable to women of all backgrounds, this
book is a must-read for anyone transitioning away from an omnivorous diet.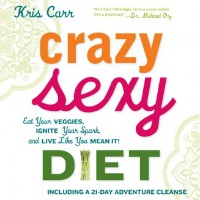 Want
a great ass? Kris Carr has you covered.
Steering
women away from negative body image, Carr's book focuses on renewal and repair
through a balanced, plant-based diet.
With the help of a slew of experts, Carr
lays out a "crazy, sexy diet" plan of whole and raw foods, organic
green drinks, and healthy smoothies. Replete with a 21-day cleanse guide and
simple recipes, this ticket to slim is as empowering as it is insightful.
Getting
fit isn't just about slimming down—it's also about building muscle. For vegan
eaters looking to tone glutes, quads, and triceps, try …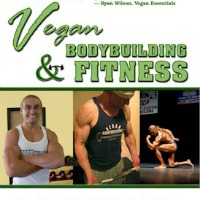 A
go-to guide for trainers, athletes, and anyone looking to build strength, Vegan Bodybuilding and Fitness provides
vegan meal guides, training regimens, and advice on where to find vegan
services and equipment.
Need someone to spot you at the gym? Share your copy
with the guy in your life and make the switch to vegan living together. Bonus? Vegan men make better lovers. Just sayin'.
Now
that you have some thought for food, you're set to look hot for summer.
What
do you do to get fit for summer? Let me know in the comments! 
GD Star Rating
loading...
Article source: PETA Action Alerts