Scene-stealing
canine star Uggie
won people's hearts in the award-winning film The Artist.
Now the world's favorite pup is the star of a PETA campaign encouraging
everyone always to adopt—never buy.
Before Uggie was a Palm Dog Award winner at the 2011 Cannes Film Festival, he
was just another statistic—an unwanted dog, who was
passed off by two families before he found a wonderful permanent home. Every
animal deserves the same happy ending that Uggie experienced.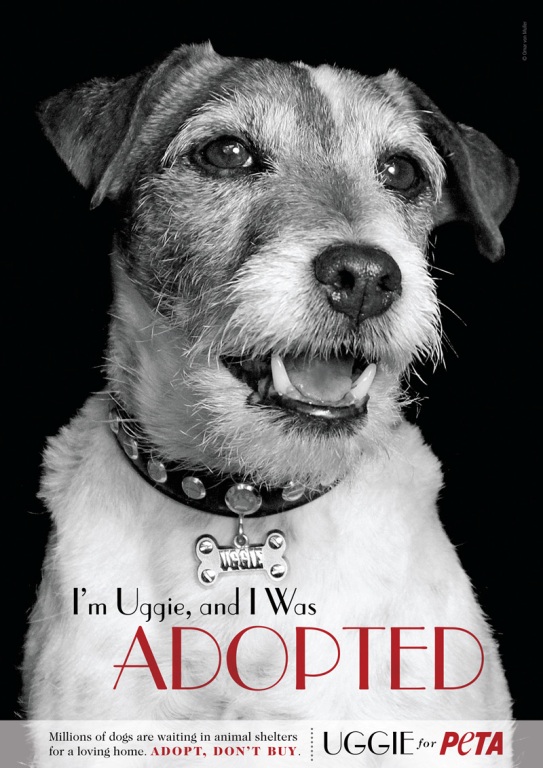 When you are ready to welcome an animal into the
family, please don't support pet
stores or breeders, who are largely responsible for the 3 to 4 million animals
who must be euthanized in animal shelters every year because there are not
enough homes for them. Remember always to adopt—never buy.
GD Star Rating
loading...
Article source: PETA Files