An
Android version of PETA's popular iPhone app is finally available for download!
Just
like its wildly popular Apple
iOS counterpart, our Android app lets users participate in urgent action alerts against cruelty
to animals—all while earning points and badges.
If
you love animals and have an Android phone, downloading the app now is a no-brainer. But if you're still not convinced, just browse through this sample of the more
than 600 reviews that our five-star–rated iPhone app
has: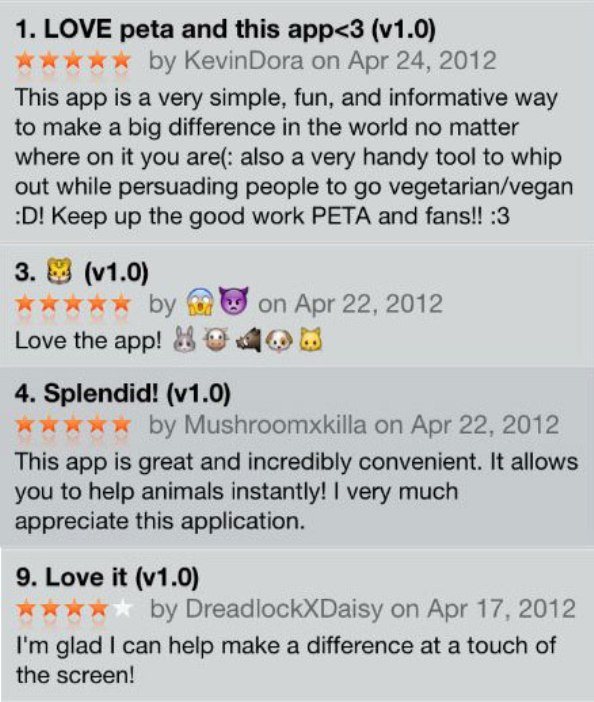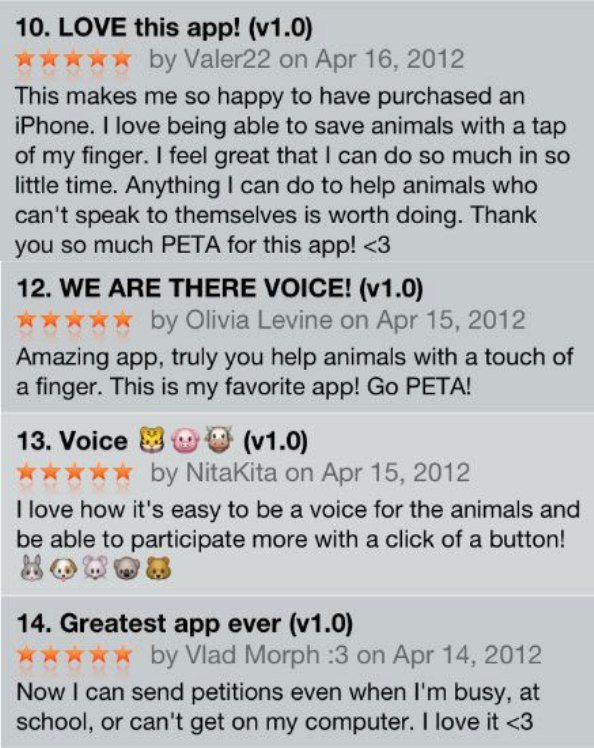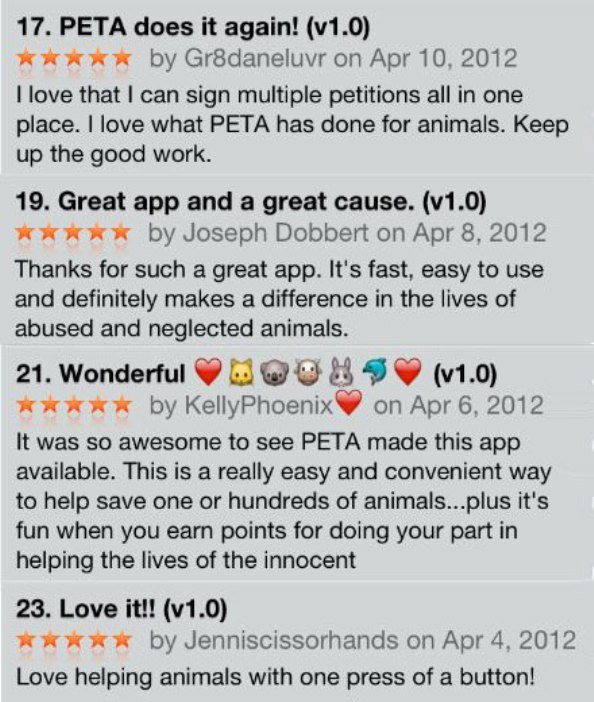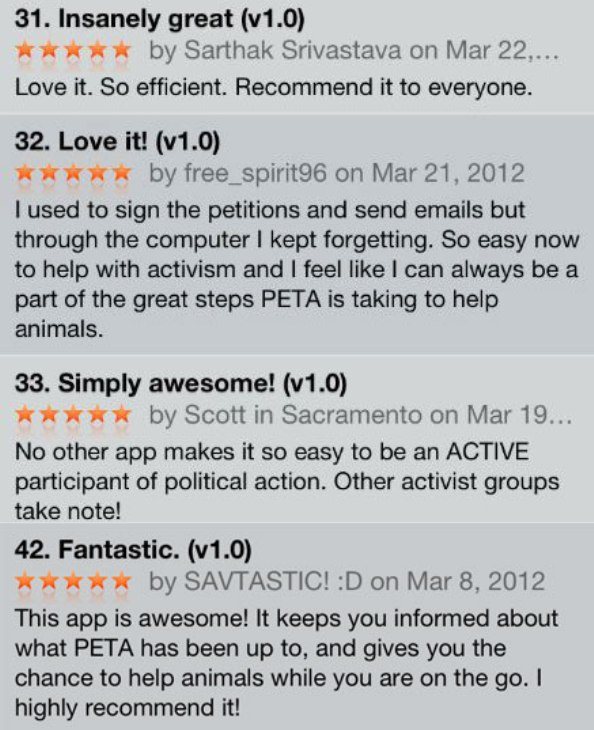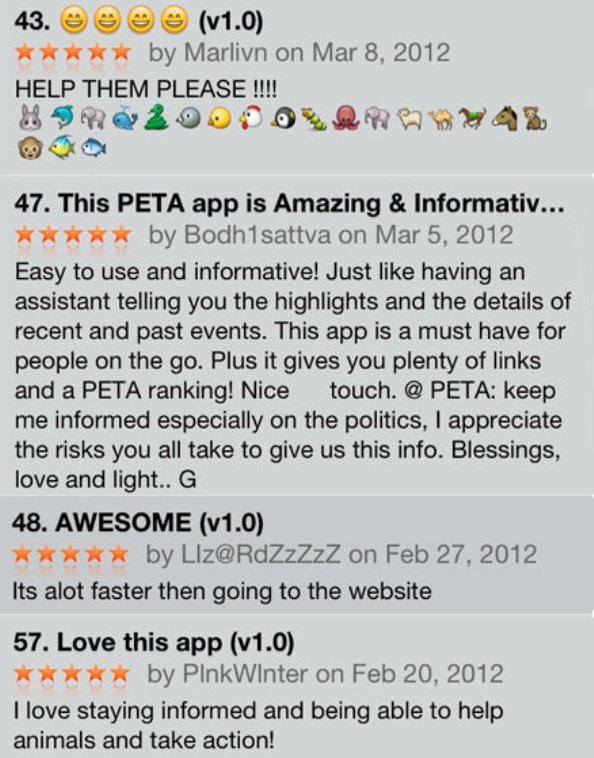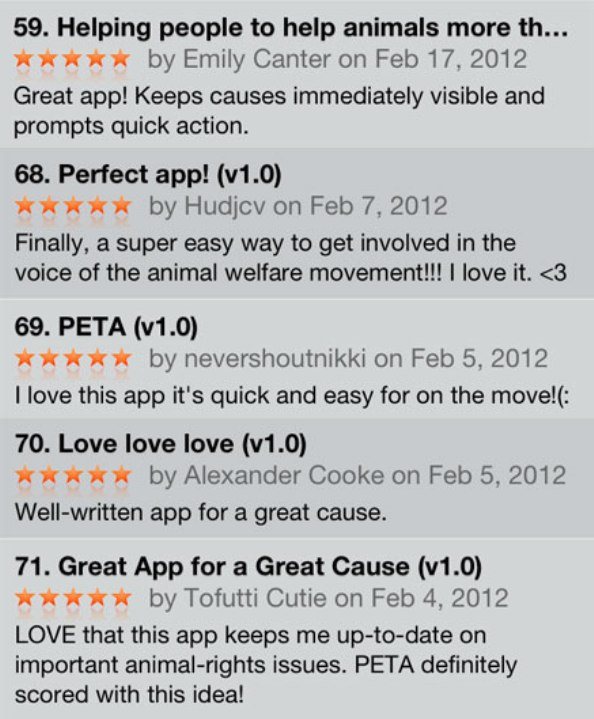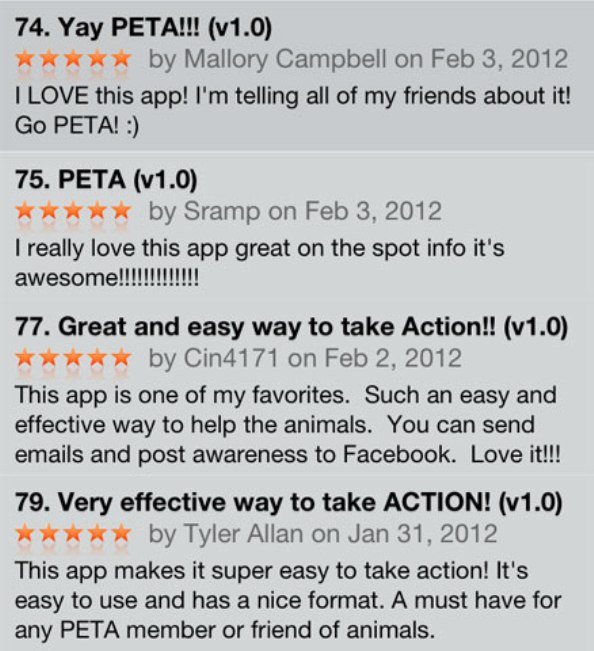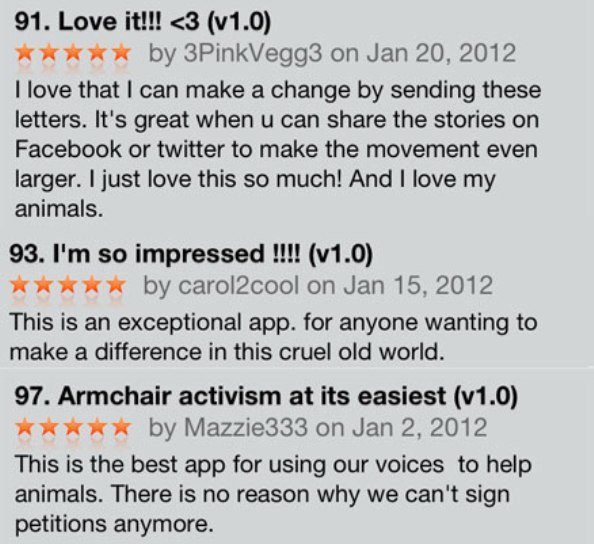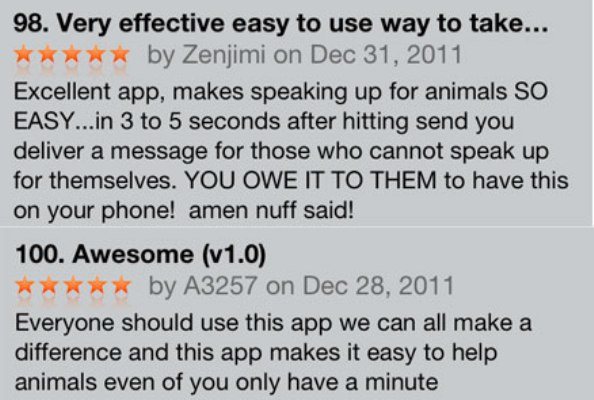 Sounds
like the best app ever, right? So download the PETA Android app today—and for you iPhone users, be sure to check out PETA's iPhone game Circus Slam!
GD Star Rating
loading...
Article source: PETA Files