In what is sure to become the most
barked about book at animal shelters and dog parks across the country this
year, America's canine sweetheart, Uggie,
has inked a deal for his memoir, Uggie: My Story,
which is set to be released in October.
Everyone knows how his story turns out:
a meteoric rise to fame in The Artist
and oodles of awards and accolades. But like every great success story, Uggie
had his share of struggles. The energetic pup was relinquished by two families
before he found his forever home. He encourages his fans always to adopt, never
buy in his new ad for PETA: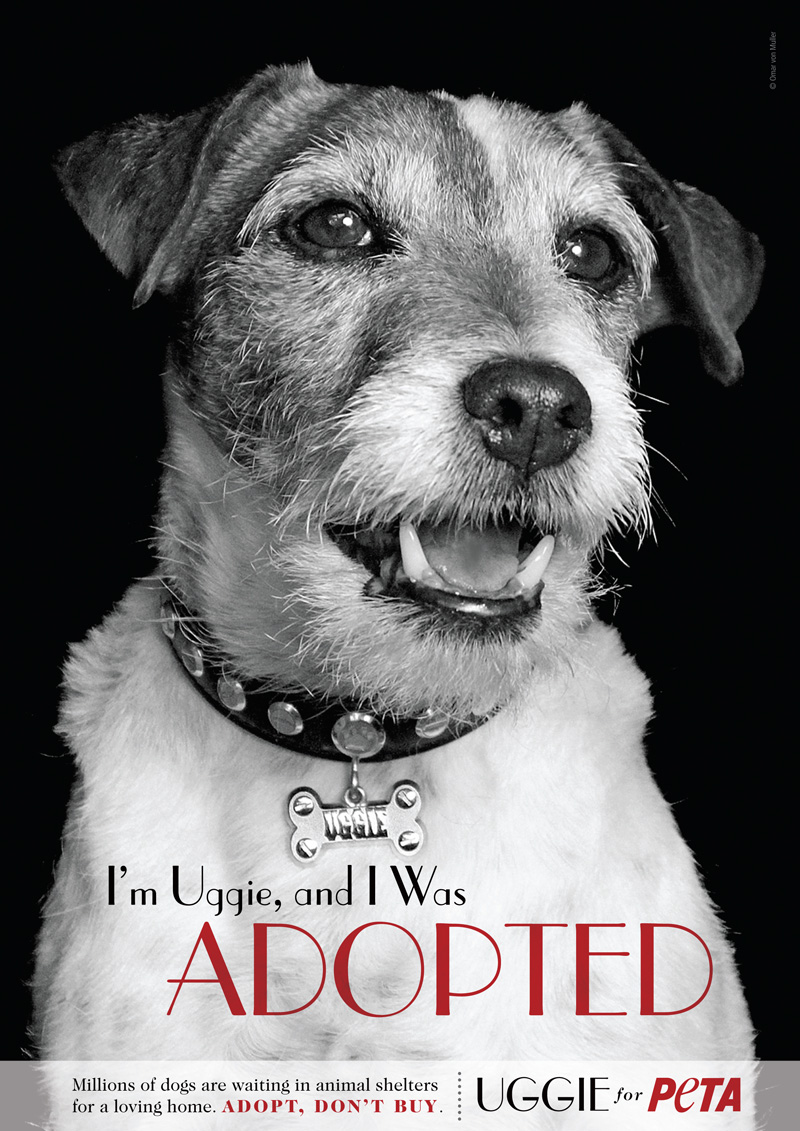 The next great actor, novelist,
philanthropist, or best friend could be waiting at your local animal shelter. If
you're thinking about opening your home to a four-legged companion, give a dog like
Uggie his big break. 
GD Star Rating
loading...
Article source: PETA Files