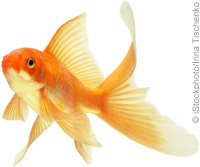 Maternity
B.V.M. Church in Philadelphia, Penn., is giving away live goldfish as prizes at
its parish carnival, scheduled to run through May 18. We've asked the church to
do away with this portion of the event, but to no avail.
Fish
kept in captivity require a sizable amount of water, climate control and
filtration, regular cleaning of aquariums, and ample enrichment. When acquired
by those who aren't fully cognizant of and/or committed to the responsibility
involved (including much time, effort, and expense), the animals suffer.
Please
join us in urging Maternity B.V.M. Church to stop
giving live animals as prizes.
Send polite comments to:
Rev. Paul S. Quinter, Pastor
Maternity B.V.M. Church
9220 Old Bustleton Ave.
Philadelphia, PA 19115
215-673-8127
church@maternitybvmchurch.net
GD Star Rating
loading...
Article source: PETA Action Alerts