Vegan "ultraman" athlete Rich Roll recently launched his
new book, Finding Ultra, at PETA's Los Angeles office. You may remember Rich
from his many successful
challenges—or from the ad that he did
for PETA. Now you can learn the secret (did we mention that he's vegan?) to his success!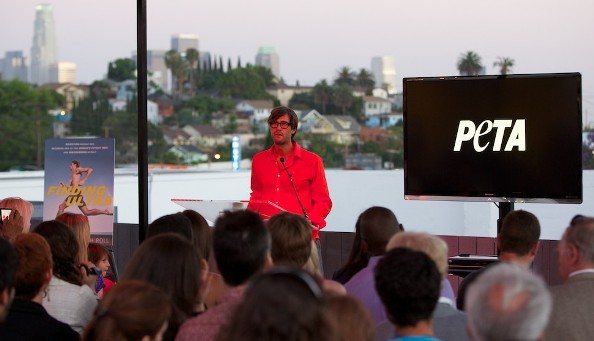 How to Win
You can win one of three signed copies of Finding Ultra that Rich has given to
PETA. Just post a comment below telling us what makes you an "ultraman"—or
"ultrawoman," natch—for animals, and you'll be entered into a random
drawing for the winners.
Get the Book
Want even more cruelty-free product giveaways, coupons,
deals, and steals? Just "like" PETA's "Shop for Animals" Facebook page. Even if you aren't the lucky winner, order Finding
Ultra from this Barnes
Noble link, and your purchase will support PETA's work for animals!
Good luck!
The winner will be chosen at
random from submitted animal-friendly comments. The contest ends on May 30, 2012, and we'll
contact the winner by June 1, 2012. Be sure to read our privacy policy and terms and conditions, as you're agreeing to both by commenting. No purchase necessary. Void where
prohibited by law.
GD Star Rating
loading...
Article source: PETA Files