Twilight actor Nikki Reed celebrated her 24th birthday in Las Vegas—and gave animals a reason to make
merry, too—with a birthday party featuring vegan sushi rolls, salads, and chocolate cake from Red Velvet Café. Many happy returns,
Nikki!
Be sure to check out The Vegan Vine wines, now owned by NBA
legend and PETA pal John
Salley. (Aren't all wines vegan? Au contraire.) John reminds us that being a vegan is "the best damn way to eat" (and
drink!) "period."
Mary
Zilba of The Real Housewives of Vancouver can be counted on never to
be silent when it comes to animals in need—and the "No Fur" T-shirt that she's sporting in this picture seems to prove it: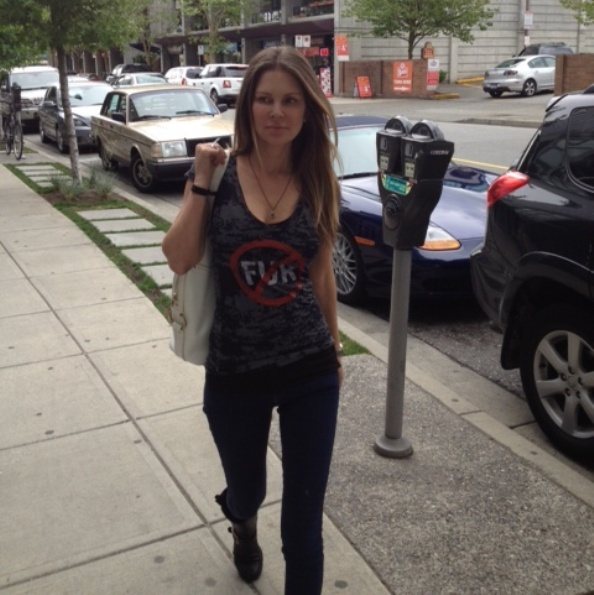 Two famous folks have opened their homes to animals without one—former
President George W. Bush adopted a stray cat he named Bob, while actor Jenna Elfman added a rescued puppy to her family—and both received special thank-you
packages from PETA.
Some of the biggest names in comedy are raising funds to support PETA's work in Hollywood's hottest ticket, Stand-Up for Animals. (Get your tickets here.)
No wonder so many celebrities were all atwitter about it: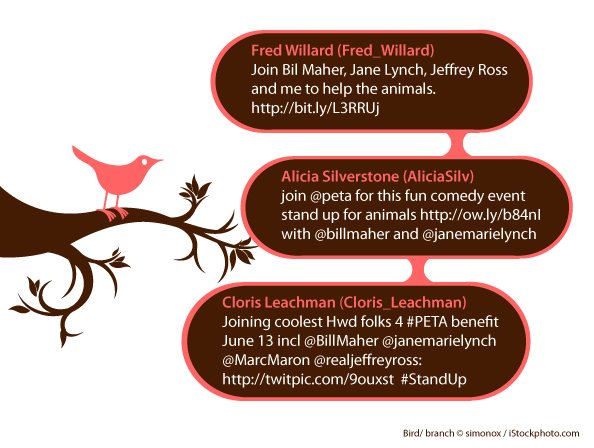 To keep up with what the stars are doing for animals, follow
@PETA on Twitter.
GD Star Rating
loading...
Article source: PETA Files