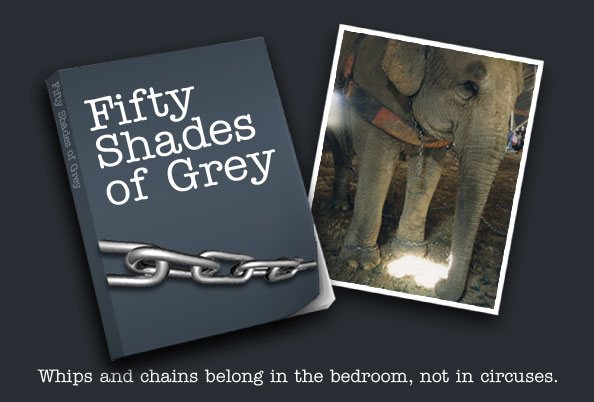 Whips, cuffs,
collars, bondage, and beatings: E.L. James' best-selling novel reads like a circus trainer's handbook. But unlike
the consenting couple in the book, elephants in circuses don't have a choice when
it comes to being dominated. And if beating elephants into submission and forcing them to perform painful
acts isn't 50 shades of wrong, then my safe word's not "PETA."
So as soon as your partner unties you, please
sign this "contract"
to help stop circus cruelty. 
GD Star Rating
loading...
Article source: PETA Files