We
knew that the producers and directors of the stage production of War Horse at New York's Lincoln Center put on a stellar show about the strong bond
between horses and humans, but now we know that they care for real horses, too.
When PETA learned that the equine puppet hero,
Joey, was scheduled to appear at Belmont Park on Friday to present the owner of
a winning racehorse with a prize, we quickly wrote to them about the cruelties of the horseracing industry, including pervasive drugging of horses, the staggering rates of horse breakdowns
and deaths, and the high number of
horses sent to slaughter each year. They had no idea that they would be supporting such abuse by
appearing at the track, and soon after hearing from us, notified us that they pulled the plug on
the appearance.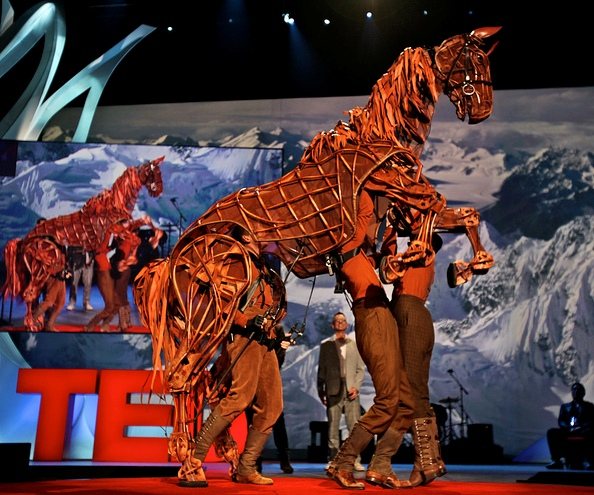 jurvetson|cc by 2.0
We
congratulate the show's producers and directors for doing the honorable thing and staying true to the message
of War Horse.
PETA is sending them some delicious dairy-free chocolate horseshoes as a
small token of our sincere appreciation.
GD Star Rating
loading...
Article source: PETA Files