Two PETA beauties transformed into Tomb
Raider lookalikes to help gamers at L.A.'s E3 gaming expo fight off the real Resident
Evil: meat.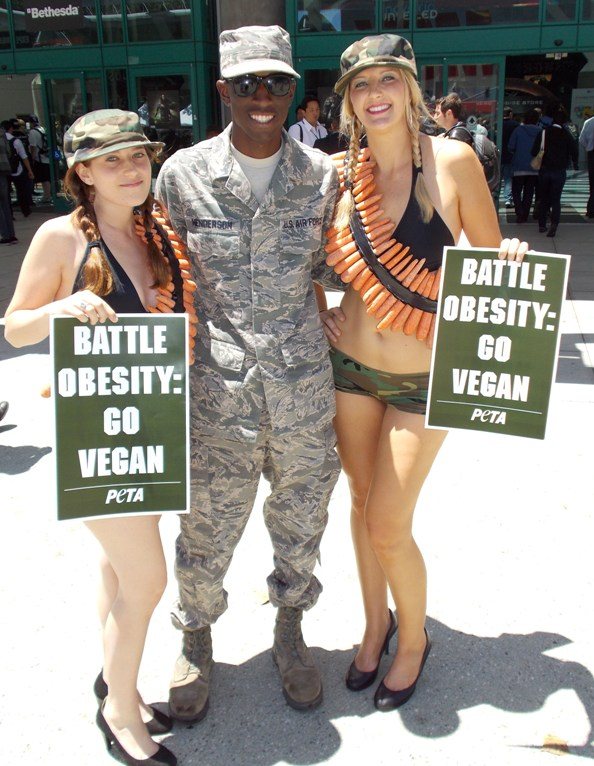 Maddened by the fact that meat is
contributing to obesity in
the gaming community, the gals answered their Call of Duty (in ammo belts made of carrots) to help entice
gamers to adopt a diet that will make them want to Dance, Dance.
Ready
for it to be on like Donkey Kong? 
GD Star Rating
loading...
Article source: PETA Files