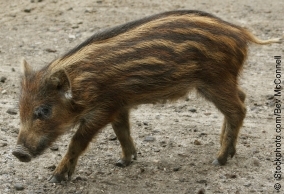 Alarmingly, officials in
Sarasota County, Florida, approved
a cruel plan that allows hunters to use dogs to hunt down feral hogs. The hogs will be chased, cornered, and mauled by packs of frenzied
dogs and then knifed to death. This method of wildlife control is exceedingly cruel, especially when there
are many less cruel alternatives available!
Please contact
Sarasota County officials and urge them to overturn their decision. If
killing is insisted upon, even the use of sharpshooters would be far less hideous.
Polite comments can
be sent to officials at the following e-mail addresses: cmason@scgov.net, jbarbett@scgov.net, crobinson@scgov.net, npatters@scgov.net, jthaxton@scgov.net
Thank you for speaking out, and please forward this alert widely!
GD Star Rating
loading...
Article source: PETA Action Alerts