PETA
wants to give merit badges to gay Boy Scouts. Well, more accurately, PETA is offering merit badges to would-be gay Boy Scouts, since the Boy Scouts of America just reaffirmed its policy of not allowing openly gay boys and
scoutmasters to participate in
scouting.
But
it's just as important that gay boys get the opportunity to build character,
develop personal fitness, and learn the responsibilities of citizenship—the
things that the Boy Scouts of America says it aims to teach. That's why we're
offering gay young men (and all compassionate young people) our PETA merit
badge, along with information on how they can build character, be healthier, and become responsible citizens, all while helping to
end cruelty to animals.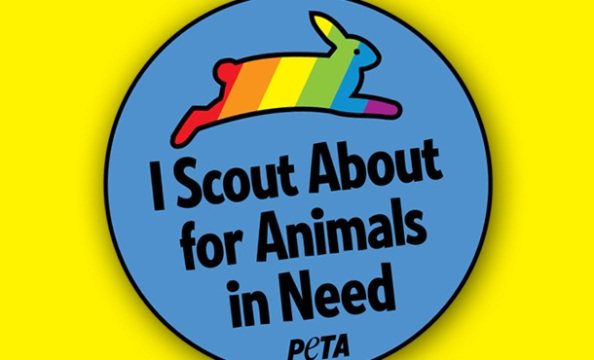 With
our badge, openly gay boys can show that they speak up for all disadvantaged
individuals—something that is definitely deserving of merit.
GD Star Rating
loading...
Article source: PETA Files