The following article was
written by Megan Bedard.
Anyone who cares about animals knows that looking out for their
well-being extends far beyond a vegan diet. Animals are used in a number of
industries, including the fashion industry, which keeps horrific items like fur, leather, silk, and wool in stores year after
year.
The good news is, not all designers believe that they need to kill to create a
killer look. Some evolved minds know that animal skin is for animals. Cornelia
Guest is one of them. And she's giving
away some of her fantastic designs in a new contest with PETA!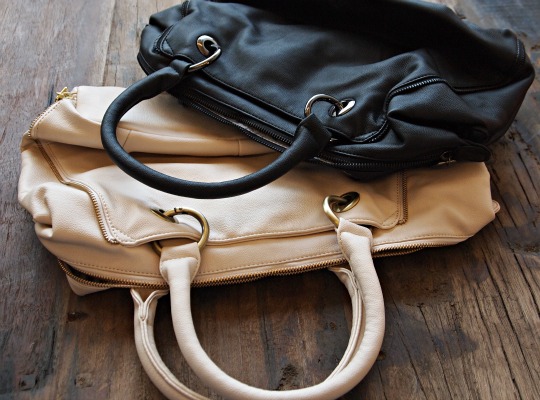 Born a high-society woman with a love for animals, Guest found her
fashion needs at a crossroads: She loved a good-looking bag, but many were made
of animal skins, and faux versions cost a pretty penny. Her solution? Launch
her own line, Cornelia Guest Bags.
Today, the bags are very successful, selling out at Bloomingdale's their first
week on the racks. Guest is spreading the vegan message, and consumers are
soaking it up.
Graciously, Guest has agreed to donate two bags to PETA to award to two
lucky fashionistas! Enter to win, and you could be rocking a gorgeous,
cruelty-free bag faster than you can say, "Faux for me, please!"
To enter for your chance to win a Cornelia Guest
bag, complete the form below by August 24, 2012. Two winners will be selected
at random and notified on August 27, 2012.
GD Star Rating
loading...
Article source: PETA Action Alerts