The Baltimore Comic-Con got a comedic
confluence of heroism when a Mr. T look-alike jumped in with PETA's superheroes
to fight for truth, justice, and the vegan way. The gals were busy posing for pictures with delighted comic book fans and
flying through a stash of vegetarian/vegan
starter kits as fast as their caped arms could go when Mr. T jumped in with them and declared, "Drink your soy milk, fool!"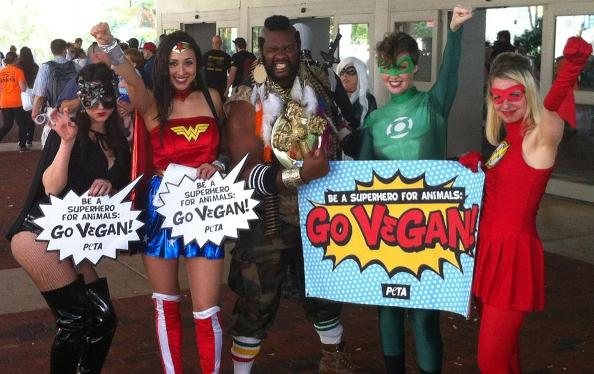 I'm betting that anyone who saw PETA's "Glass Walls" or Mr. T's Rocky III was quick to oblige.
GD Star Rating
loading...
Article source: PETA Files