The following article was written by Monica Schrock.
Extreme athlete Steph Davis is used to living life on the edge, but not when it comes to her health: She relies on her vegan diet to keep her fit and ready to climb the next mountain—literally. If a vegan diet can give an extreme athlete the energy she needs, think what it could do for you! Animal products have been linked to our nation's biggest killers, including heart disease, strokes, diabetes, obesity, and cancer. Steph teamed up with PETA for this ad celebrating how veganism helps our health, the planet, and animals.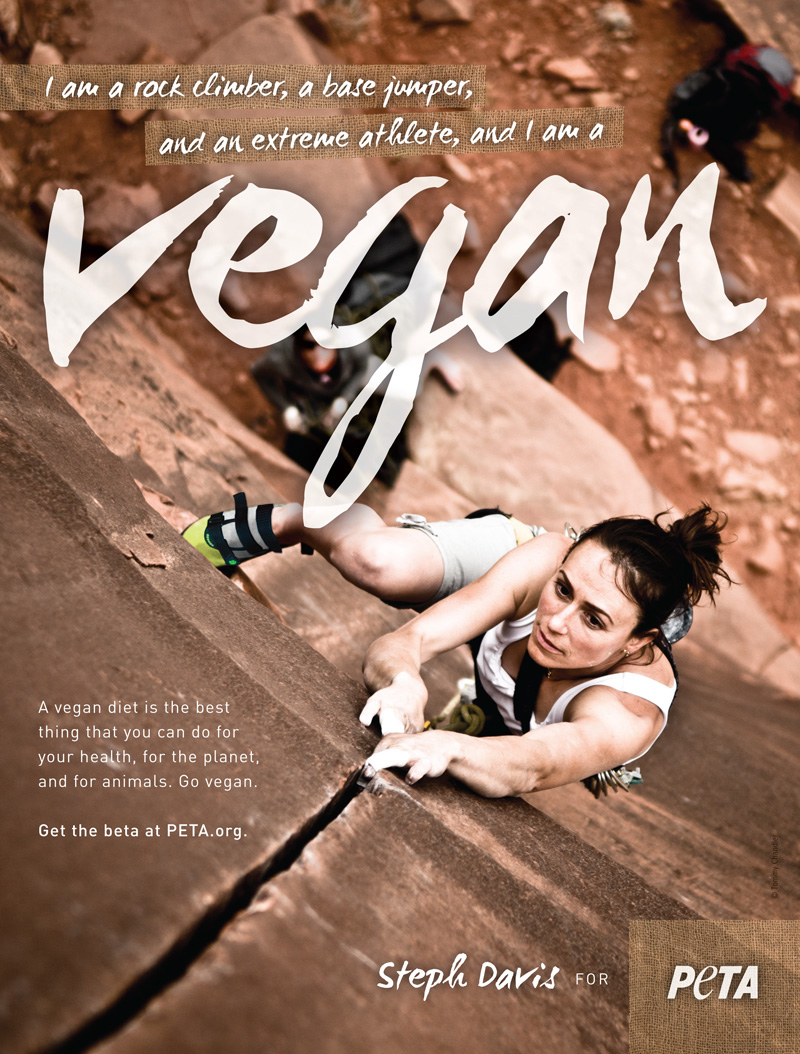 prAna is an apparel company based in California that makes clothing with design, function, and sustainability in mind. The company was inspired by climbers and yogis, so its style remains true to the desires of extreme athletes and yoga lovers everywhere. Steph Davis and prAna used their expertise to design a limited-edition chalk bag whose sales will benefit PETA. Now you can rock climb or base jump in style for animals and the planet.
To enter for your chance to win a limited-edition PETA chalk bag from prAna, complete the form below by October 10, 2012. One winner will be selected at random and notified on October 12, 2012.
Good luck!
No purchase necessary. Void where prohibited by law.
GD Star Rating
loading...
Win Chalk-Bag From Steph Davis and prAna,
Article source: PETA Action Alerts