PETA News on Tumblr
Don't miss a
thing. Follow PETA on
Tumblr. 
First there was Wilbur, then Babe, and
now another hero pig is capturing hearts. Watch as an intrepid pig saves a baby goat
from drowning.
What's 4 inches wide and pollutes more than an 18-wheeler traveling nearly 150 miles?
When a fire killed 50 cows on a dairy farm in New York, the owner remarked, "We are so thankful that no one was hurt."
Another dairy farm in Colorado was made
to pay out $7.5 million to settle a lawsuit in which consumers said the company
misled them to believe that its organic milk came from cows who grazed outdoors
on small farms, when in reality the cows were crammed onto filthy feedlots, just as they are on many organic
dairy farms. 
Sales of the limited-edition chalk bag designed
by vegan extreme athlete
Steph Davis and outdoor apparel company prAna will benefit PETA, but you can enter to win one!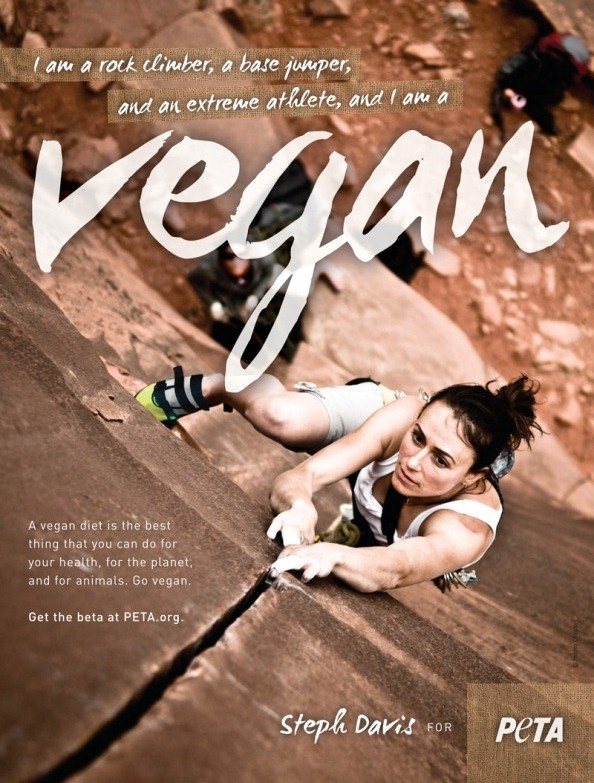 ©Tommy Chandler
New Feature
White milk,
dark secret: Casey Affleck's
new exposé of cow dehorning on dairy farms may make milk guzzlers
put down the glass.
New
Action Alert
Tell NBC that forcing wild animals to perform is no laughing matter and that you will
not be watching the network's upcoming sitcom Animal Practice. 
GD Star Rating
loading...
Article source: PETA Files