This is exciting: Today, the City of
Anaheim will consider banning
the use of exotic animals in traveling exhibitions—including circuses! Ringling Bros. includes Anaheim in its annual California tour. Imposing
an exotic-animal ban would reinforce PETA's intensive efforts to stop Ringling from abusing
elephants and other animals.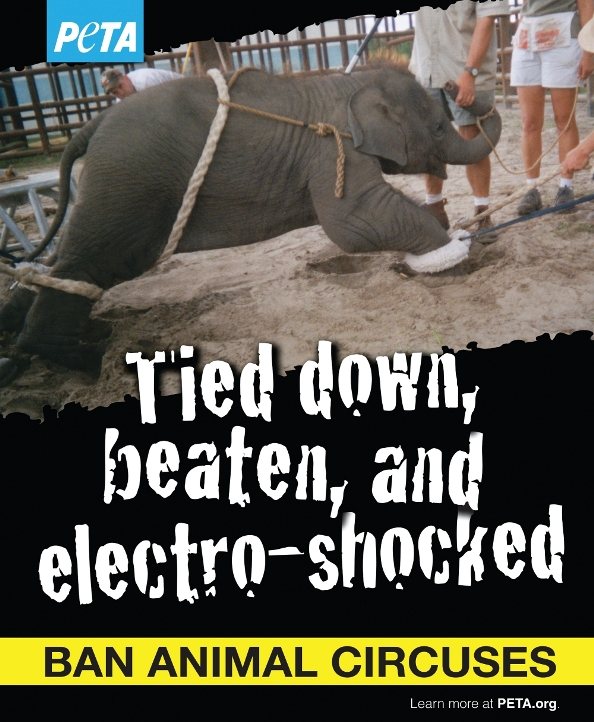 Anaheim is where one of Ringling's elephants, Sarah, collapsed in 2011 after Ringling forced her to continue performing despite a chronic
infection. If passed, the ban will ensure that she—and all the elephants used
by Ringling—will never again be subjected to further cruelty in that city.
Currently, Anaheim has a ban on keeping exotic animals, but the
proposed ordinance, introduced by Council Member Lorri Galloway, would remove
an existing exemption for circuses and other traveling acts. Anaheim would join
Ontario, Canada, in the growing list of
North American jurisdictions that are currently considering bans on the use of bullhooks, elephants, or all exotic animals in circuses.
What You Can Do
If you live in the Anaheim area, please join the concerned citizens who will be meeting at City Hall to speak in favor of the ban during the City Council's 5 p.m. meeting.
Wherever you reside, learn how you can help
PETA put an end to Ringling's cruelty.
GD Star Rating
loading...
Article source: PETA Files