More
than 300 million
turkeys are killed each year at Thanksgiving. With so many tasty and healthy
alternatives available, there is no reason to kill an innocent animal for the
sake of tradition.
Say, "No, thanks!"
to dishes with meat and enter to win a delicious, humane, and healthy Tofurky
from our friends at Turtle
Island Foods. Three winners will receive a coupon for a free Tofurky
Roast or a Tofurky Roast Gravy, which is stuffed with wild rice and whole-wheat bread crumb stuffing and comes with
a side of mushroom gravy. It's a main dish that everyone can
truly be thankful for (even turkeys!).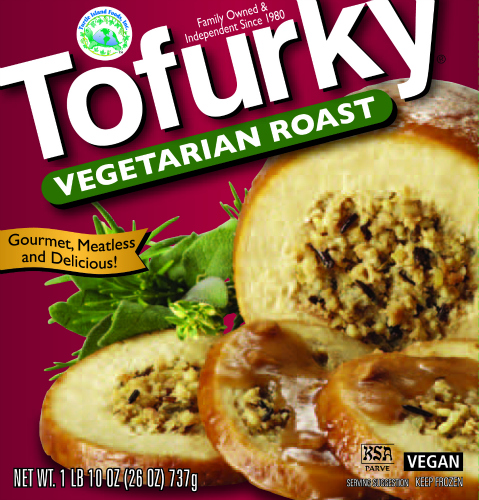 Fill out the form below to enter to win either a Tofurky
Roast or a Tofurky Roast Gravy, courtesy of Turtle Island Foods. Entries must
be received by November 18, 2012. Winners will be selected at random and
notified by phone by November 19, 2012.
No purchase necessary. Void where prohibited by law.
Good luck!
GD Star Rating
loading...
Article source: PETA Action Alerts