The following article was written by Keegan Baur.
With winter
just around the corner and nights getting mighty cold in the Windy City, I
recently decided to buy a brand-new, super-soft, extra-warm, and seriously snuggly
comforter. You know the kind I'm talking about—you get under the covers, and
it's as though you're immediately enveloped in a big, puffy cloud. But I didn't
want a down comforter because of the cruelty inherent in
the down industry, including cramped quarters, live-plucking, and eventual slaughter. I was in
luck because, as it turns out, buying a down-alternative comforter is as easy
as one, two, three! First, I went to the store. Second, I inspected the
numerous down-alternative options that were there and (after feeling them all
up) settled on my favorite one. Finally, I selected a duvet cover to fit my personal style. And voila! I am so happy with my cozy, guilt-free
bedding. My only problem now is making myself get out of bed in the morning!
With tons of cruelty-free bedding options available, there's no reason not to be a caring consumer and go down-free. And
once you've purchased the comforter, you can change the duvet cover as
frequently as you'd like! Check out some of the options:
Feminine and Floral: Sienna Paisley Duvet Cover Sham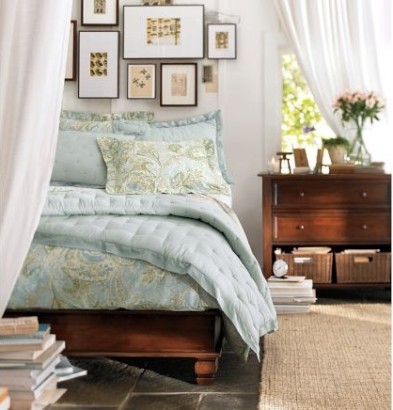 Totally Manly: Lodge Plaid Duvet Cover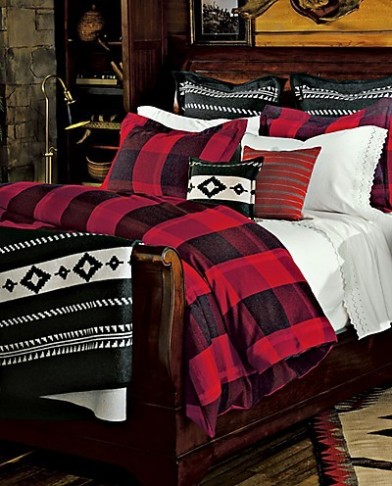 Gender Neutral (and the shams can be monogrammed,
for "his" and "hers" pillows!): Stripe Duvet Cover + Shams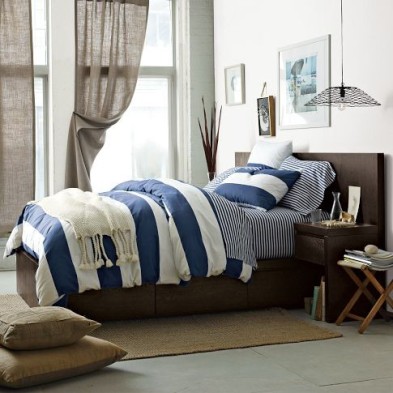 Bold and Funky: Kaleidoscope Burst Percale Cotton Duvet Cover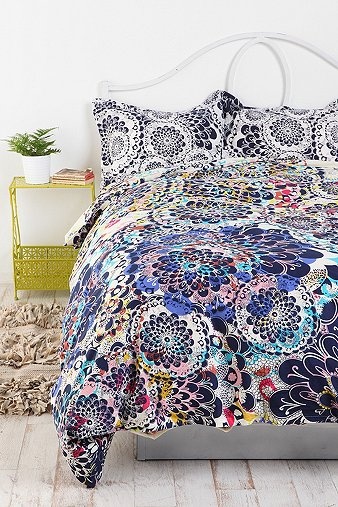 At One With Nature:
Birds and Branches Duvet Cover Set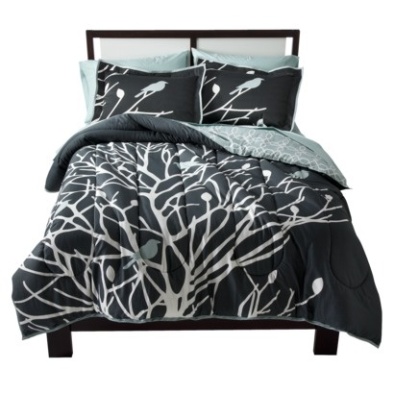 Cattastic: Flat Cat Duvet Cover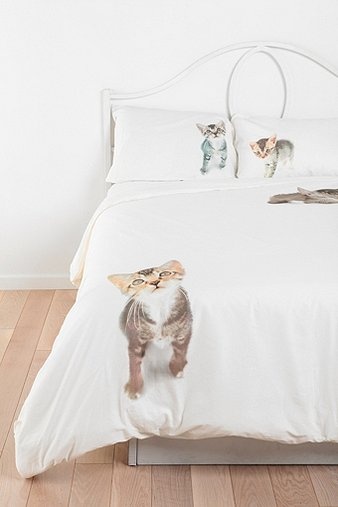 Sign the pledge to be down-free and then tell me which awesome cruelty-free bedding will be keeping you toasty on winter nights!
GD Star Rating
loading...
Article source: PETA Action Alerts