PETA is calling on the U.S. Department of Agriculture (USDA)
and Moreno Valley, California, officials to stop
performances by an unlicensed animal exhibitor. On April 2, the USDA canceled the
Ramos Bros. Circus' license to exhibit animals—without this license, it is
illegal to exhibit animals. Yet Ramos Bros. is performing in Moreno Valley, in apparent
violation of federal law.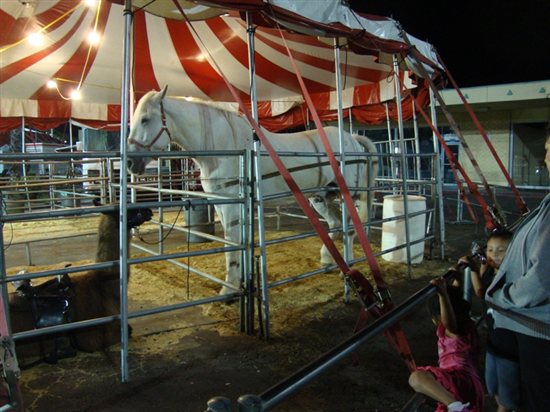 Brazen Illegality and
Blatant Abuse
The circus's disregard for the law is nothing new: The USDA
has previously cited Ramos Bros. for operating without a license. Last year, when
Ramos Bros. illegally exhibited exotic animals in Corona, California, PETA
notified city officials, who took immediate action, ordering the circus to remove the prohibited animals
from the city. 
Ramos Bros. has a horrible track record when it comes to taking
care of animals. In January, the USDA issued it a warning for violating the
Animal Welfare Act after a 4-year-old camel ran into the street, endangering
both herself and others. PETA has received numerous reports that Ramos Bros. ties
animals up so tightly that they cannot stand, forces them to live in urine- and
feces-covered enclosures, and fails to provide them with adequate water and
shade.
What You Can Do
The abuse of animals is not entertaining. Please enlist everyone you can to help us
end cruelty to animals in circuses and enjoy animal-free
circuses instead!
GD Star Rating
loading...
Article source: PETA Files