Scary costumes and tasty treats will always be a part of Halloween. This year, let's add activism to the tradition! Check out these five easy ways to help animals and still have a scream of a time:
1. Make a statement with your costume. Dress up as a sinister butcher, a creepy Colonel Sanders, an evil Ronald McDonald, or even a crippled chicken (and make sure that you have leaflets handy!).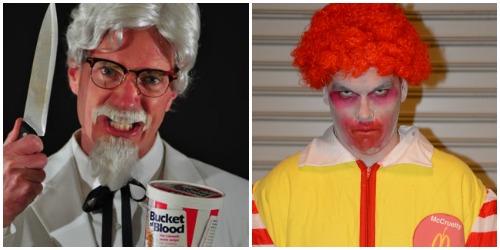 2. Make sure that the treats you pass out are vegan.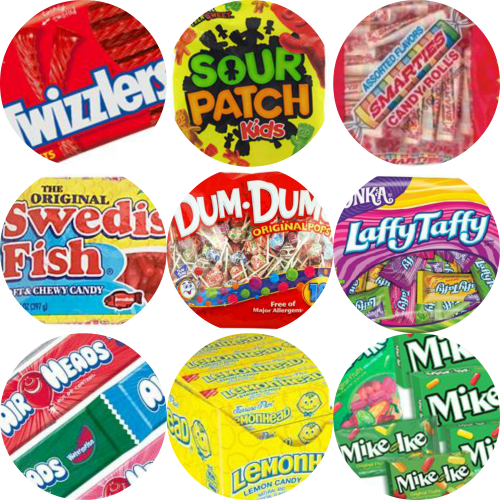 3. Attach adorable tags to the treats that you hand out. Don't want the kids hopped up on sugar all night? Send them home with these temporary tattoos or PETA Kids stickers instead!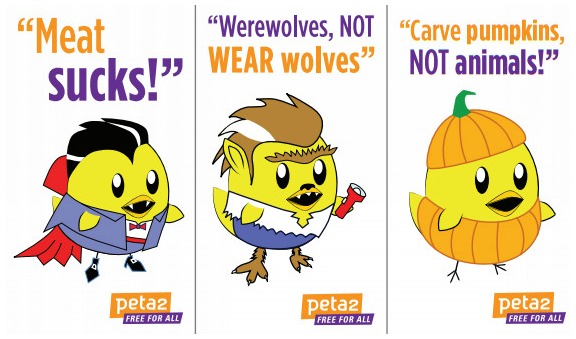 4. Host a spooky Halloween party, and of course, keep all the food flesh-free.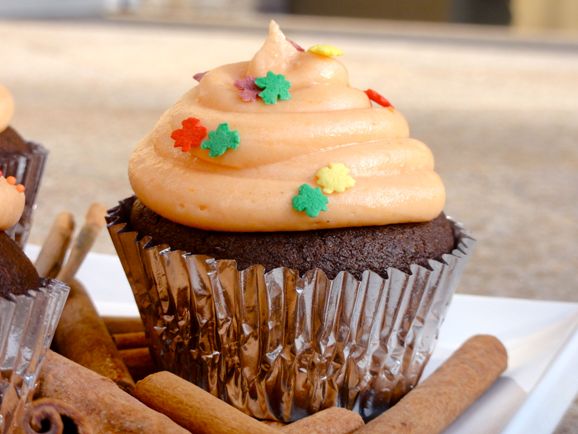 5. Share the ultimate horror movie, "Glass Walls," on Facebook and Twitter. 
Now go have a ghoulishly good time! Mwahahahaha!
Inspired to help animals?

GD Star Rating
loading...
Article source: PETA Action Alerts