PETA
supporters and orca fans united yesterday to protest SeaWorld's planned Tournament of Roses Parade
float. Protesters pointed out that SeaWorld's float—which depicts orcas leaping happy
and free in the sea—bears no resemblance whatsoever to an orca's life of intensive
confinement at the marine
park, where these magnificent animals are kept in tiny concrete tanks, often breaking
their teeth on the underwater bars, and are forced to perform cheap,
circus-style tricks.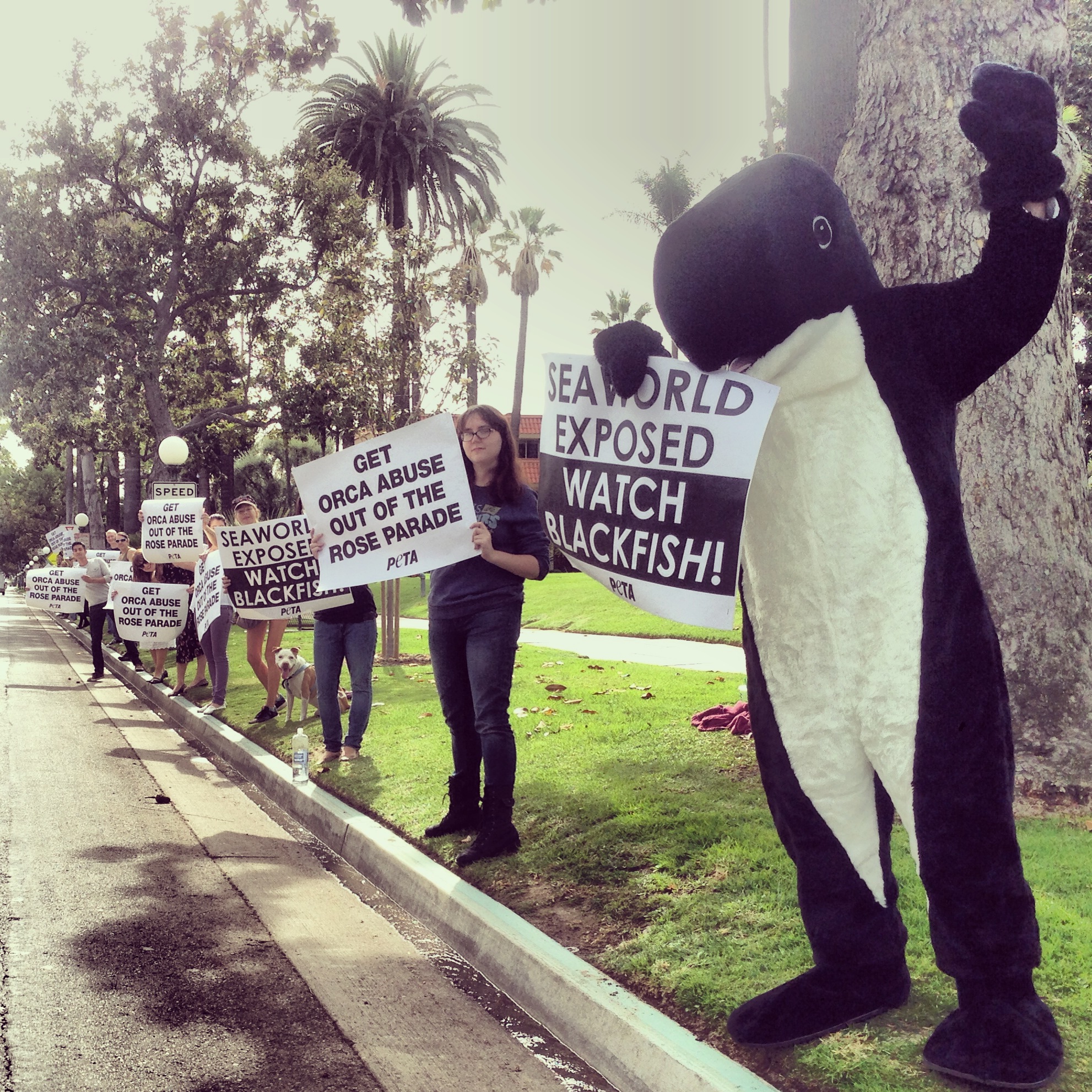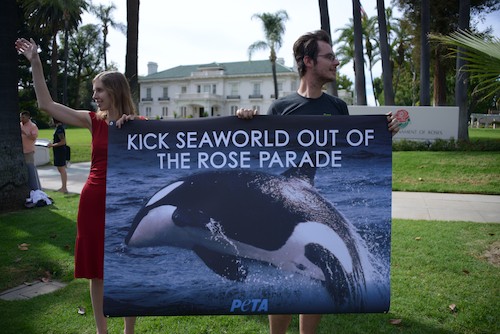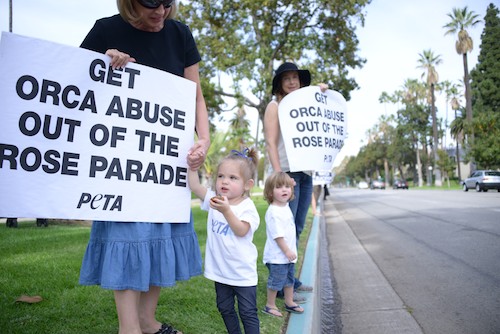 Help
keep cruelty out of the Rose Parade by letting the parade committee know that
animal abuse is nothing to celebrate.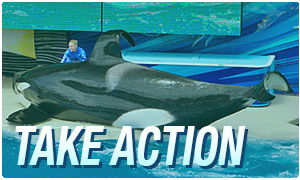 GD Star Rating
loading...
Photos of the Day: Kick SeaWorld out of the Rose Parade,
Article source: PETA Files