A version of this post originally appeared on PETAAsiaPacific.com.
PETA Asia staffers and volunteers were out front and center when the Midi Music Festival—China's longest-running music event—hit Shanghai for a three-day run in October. Thousands of music fans stopped by their tent to see display panels detailing information about fur, factory farming, animal experimentation, and many other issues as well as to meet their favorite bands and learn how to get active for animals.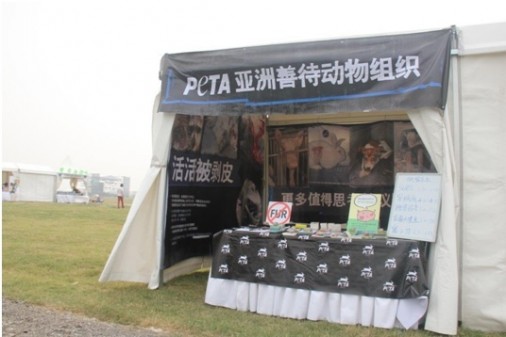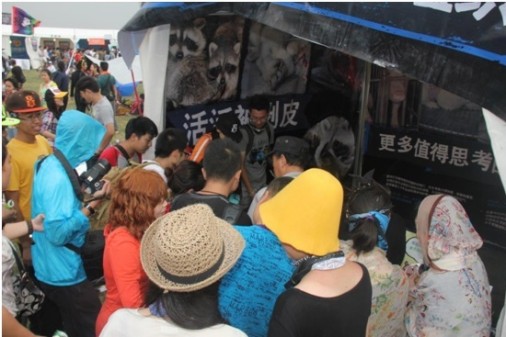 Word spread quickly as the concert venue filled with people who got "inked" with temporary tattoos, reading, "No Fur," "Live Cruelty-Free," "I Am Not a Nugget," or "May All Hearts Be Free." SUBS vocalist Kang Mao, who is a vegetarian, inked her hand with one of PETA Asia's "No Fur" tattoos—which the entire crowd saw on the big screen when she was on stage.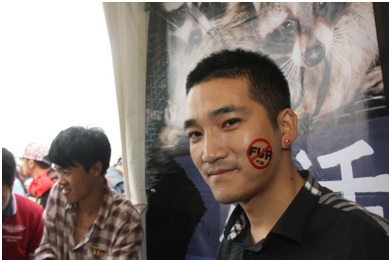 Other top bands, including Queen Sea Big Shark, Yaksa, and Long Shen Dao, stopped by between sets to sign autographs, take photos holding "No Fur" signs, and send tweets of support. Ordnance lead vocalist Ying Peng even volunteered to work the display table and helped apply temporary tattoos to fans! During their set, members of Yaksa encouraged their fans to visit PETA Asia's booth, and then the band came to autograph leaflets. All the band members are animal advocates who have rescued and adopted cats and dogs, so watch for more collaborations with this great group! Long Shen Dao vocalist Guo Jian and keyboardist Fei Fei, both vegetarians, posed with a "No Fur" sign and re-tweeted one of PETA Asia's tweets:  "Love animals, love all beings."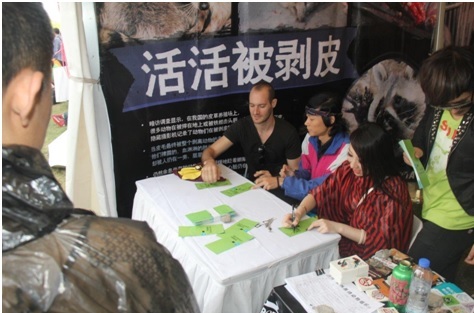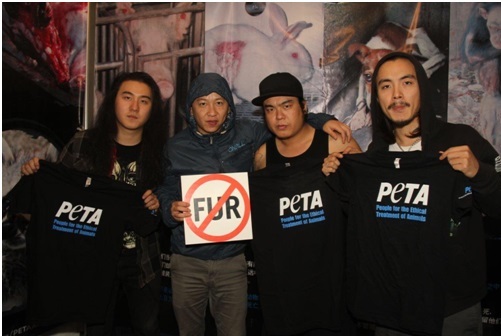 In all, more than 1,000 visitors signed up for PETA Asia's e-news. (Want to stay up to date on the latest vegan trends and get breaking animal rights news delivered straight to your inbox? Sign up for PETA's e-news now!)
GD Star Rating
loading...
Article source: PETA Files