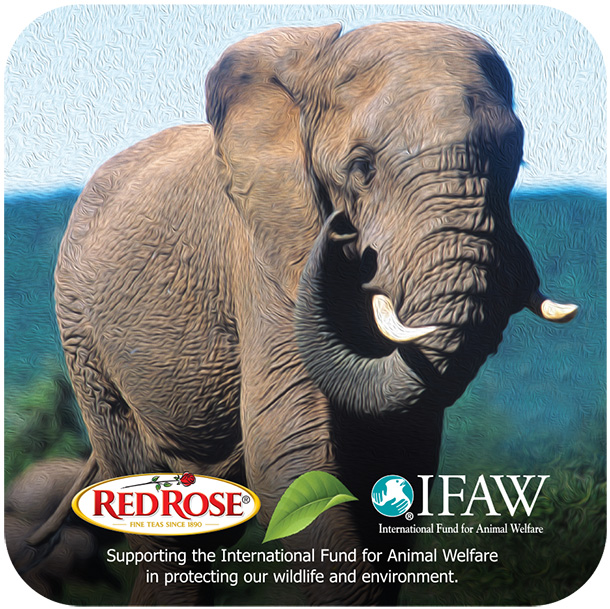 Redco Foods, Inc., parent company of the Red Rose Tea brand supports the International Fund for Animal Welfare's global mission. In this partner spotlight, Tom Schuler, a member of the Red Rose Tea Family offers some insights as to how their company values align with ours. — ED
Red Rose Tea has been crafting special blends of quality black teas for more than a century. One would think that by now, achieving consistently great-tasting teas would be easy. In some ways it is, but in some ways, it's not. Not unlike wine, consistency of tea flavor depends on many variables, especially at the point of growth and harvest, at tea estates around the world. 
Over the years, Red Rose has cultivated strong relationships in such countries at Kenya, Malawi, Tanzania, Sri Lanka and India, and these relationships are a big reason why our tea tastes so consistently good!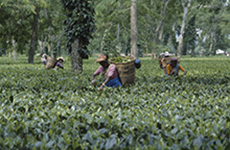 In each of these regions, it is essential that a balance exists between the local population and the wildlife, between the local economy and the environment. All must thrive so that all can survive. This is what led us to our relationship with the International Fund for Animal Welfare (IFAW). IFAW's impassioned work in these countries helps ensure balance, and thus helps ensure quality, tasty teas for our Red Rose Family. 
Our partnership with IFAW is just one aspect of the overall Red Rose Sustainabili-TEA plan. Additionally, we have begun sourcing Fair Trade Certified teas for several of our specialty tea blends. Utilizing such teas helps support local farmers and their economies with benefits that include hospital and education resources, literacy programs for local children, and increased accessibility to potable water. The environment is aided as well with a targeted reforestation rate in regions where we work of 30,000 trees per year.
Closer to home, Red Rose has been working to reduce its carbon footprint and create sustainability gains wherever possible. Our historic factory is located on a scenic island in the middle of the Mohawk River in upstate New York. Efforts there have included energy-efficient lighting, plastic pallet exchange programs, and the use of recycled board for corrugated packaging. We've also invested in automated packers and high-speed production kits to create production efficiencies and lower costs.   
All of this is being done for the benefit of our Red Rose Family of consumers – whether in bettering the planet, or providing the perfect cup of tea.
–TS
If you would like to join Red Rose in supporting sustainability and IFAW's initiative to protect animals and their environments, donate here.
For more information on Red Rose Tea products, figurine series and delicious recipes, visit the Red Rose Tea website, "like" Red Rose Tea on Facebook or follow @ShareRedRoseTea on Twitter.
GD Star Rating
loading...
Article source: IFAW