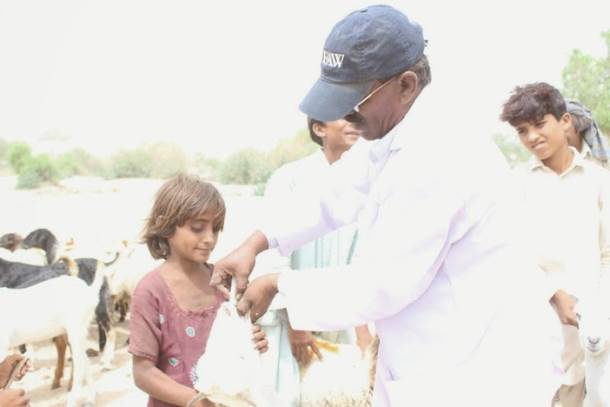 In the Tharparkar Sindh province of Pakistan, ravaged by drought the past few months, the International Fund for Animal Welfare (IFAW) has helped our long-term partner Ravi Foundation Pakistan feed, treat and vaccinate 11,748 distressed animals across five villages.
Lack of rain in this fertile desert has led to large numbers of animal deaths through starvation, thirst and related diseases. The government doesn't have the resources to even begin to respond to all of the needs in the area. Livestock and crops are the backbone of the disadvantaged communities of Tharparkar.
When they die, people suffer terribly and have no way to scratch out a living.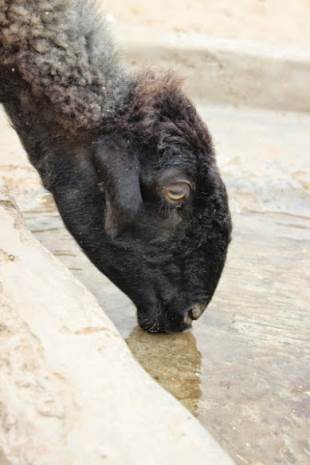 Tharparkar, the third-largest province of Pakistan, bordered by both Iran and Afghanistan, usually gets a mix of monsoon rains and dry season.
In fact, about this time last year the Ravi Foundation was attending to animals suffering from floods in Pakistan.
A "strike team" of livestock experts, animal handlers and 10 vets plus was led by Rafia Ashfaq, who told community members,
"We are here to support your animals with help of IFAW. We will try our level best to save your sick animals and vaccinate your healthy animals."
In each community, the team set up in an open area to work, then went house-to-house to deliver services to those who couldn't bring out their animals.
The community appreciates our commitment. Villagers say that lots of NGOs come in their village and make promises but then do not come back.
The drought continues and so do the needs of the people and their animals. Until the rains come, a thousand families with their thousands of animals are assured water, food and veterinary care.
–GA
Your support of IFAW efforts like this one is critical, donate now.
GD Star Rating
loading...
Article source: IFAW