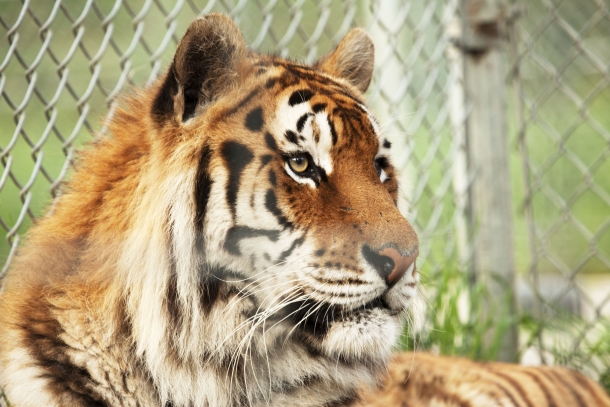 New York State is on the verge of enacting a law that will prohibit direct contact between people and big cats—a practice that is dangerous to both the public and the animals. After passing both houses of the New York State legislature earlier this year, A.9004/S.6903 was sent to Governor Cuomo on Friday.
By signing this important measure into law, the Governor will send a powerful message to New Yorkers and to the country as a whole: it is time to place the safety and welfare of many before the profits of a few by bringing an end to big cat handling.
New York law already prohibits the possession of big cats as pets but, like most states, does not yet preclude exhibitors from allowing customers to interact with these dangerous animals without any protective barrier to prevent the animals from harming them. Big cat exhibitors assure visitors that the animals, though large, are harmless and well-suited to contact with humans.
Yet again and again we see the wild, unpredictable animals used in these interactive exhibits injure—and in some cases kill—people who have been misled to believe that captive and domesticated are one in the same.  
Big cat displays often promote cub handling, which, although safer for humans than interacting with adult big cats, has serious negative implications for animal welfare.
Cubs are prematurely separated from their mothers and subjected to long hours of display and handling, during which they are deprived of much-needed sleep, exposed to disease, and, in some cases, physically abused in the course of futile efforts to train them so that they will be safe for human contact.
These ventures create a constant demand for cubs, which leads to both overbreeding and an overpopulation of unwanted adult big cats. Once big cats become too large to be used for cub petting displays, they are often left to live out their lives confined in deplorable conditions or are killed—treated as disposable once they become unprofitable.
Fortunately, New York could soon put a stop to this dangerous and inhumane business statewide.
IFAW applauds the State Senate and Assembly for passing much-needed bills to address this important issue, and we encourage Governor Cuomo to demonstrate his commitment to protecting New Yorkers by signing A.9004/S.6903 into law. 
–CB
New York residents: Please encourage Governor Cuomo to sign A.9004/S.6903 into law to protect big cat welfare and public safety.
GD Star Rating
loading...
Article source: IFAW