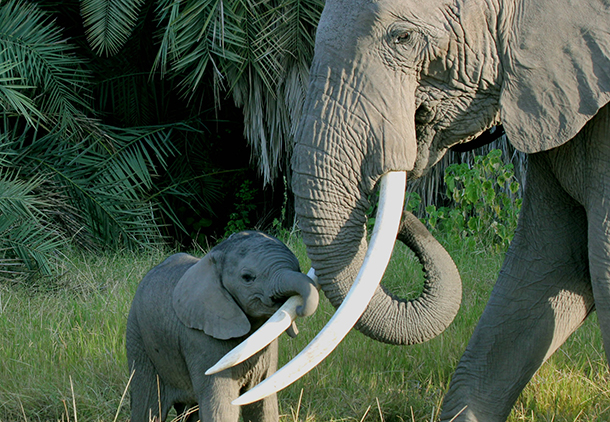 As African leaders meet with U.S. officials in Washington at the U.S.-Africa Leaders Summit to discuss how to counter wildlife trafficking, one U.S. state is already doing its part to stop the problem.
New Jersey Governor Chris Christie signed into law bipartisan-backed legislation that prohibits individuals from importing, selling or purchasing any ivory or rhinoceros horn products in the state of New Jersey, with exemptions for certain educational items. The bill will help protect wildlife by placing stiff financial penalties on traffickers.
Said Gov. Christie: "With this legislation, we are making it clear that there are strict consequences for individuals who would seek to profit from trafficking in these products and their harvesting that brings far-reaching, harmful consequences on endangered animal populations. These stricter measures will help to reduce the amount of criminal activity that surrounds this industry while protecting wildlife populations that are already seriously threatened from this harmful practice."
Efforts such as these on the state level will enhance federal level efforts to tighten the ivory ban, which seeks to protect elephants from poaching—a rampant problem around the world, as African elephants are slaughtered by the tens of thousands annually to meet the growing global demand for ivory.
Thanks to Governor Christie and the sponsors of the bill for making this happen. We certainly won't forget your efforts and neither will the elephants.
–PL
You can help protect elephants by telling President Obama to stand strong for elephants.
GD Star Rating
loading...
Article source: IFAW