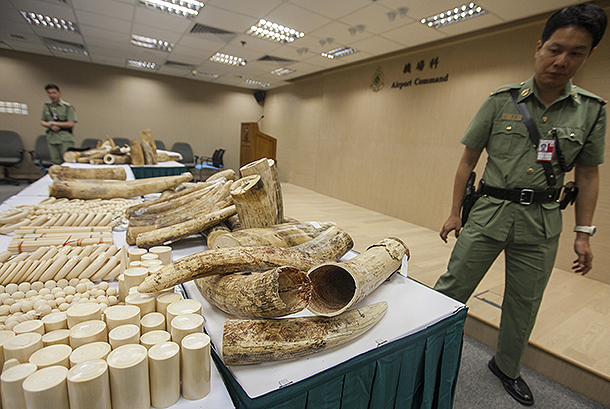 The latest issue of the American Bar Association's Natural Resources Environment magazine includes an article written by IFAW staff and one of our longtime colleagues, entitled Treasured to Death: Elephants, Ivory, and the Resurgence of a Crisis.
It's been six months since the US Fish Wildlife Service announced strong new measures to protect elephants, but we still have a ways to go before all of the proposed changes become reality.
One of the biggest challenges for any campaign is to get new like-minded audiences to learn about the issue, and we hope this article will introduce the topic to more people who may not even know the basics about the African elephant poaching crisis. Beyond the role that U.S. consumers play in this ongoing tragedy, the article also provides important details that might even surprise those who follow the issue closely. 
Not to toot our own horn too much, but this should be a great resource for readers who want a comprehensive analysis of the crisis and the solutions, but who don't have time to plow through a thick report on poaching and the US market.
This includes members of Congress, many of whom, unfortunately, are listening to people who say that buying and selling ivory is more important than saving the last remaining elephants. 
Local newsstand doesn't have NRE?
No problem!
You can read Treasured to Death here, and make sure to visit IFAW.org/stopwildlifecrime for other educational resources including infographics, reports, factsheets and articles on the illegal wildlife trade.
–PL
You can help protect elephants by joining us in telling President Obama and Dan Ashe, Director of the U.S. Fish Wildlife Service to stand strong for elephants.
GD Star Rating
loading...
Article source: IFAW