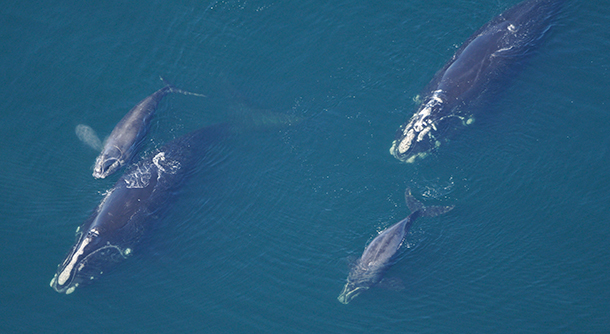 This blog is one in an ongoing series of intermittent analyses of the United States' Endangered Species Act. –ED
Legislative actions and agency decisions that chip away at the federal Endangered Species Act (ESA) have received a great deal of media attention recently, raising myriad concerns about longstanding protections for imperiled species.
The U.S. House of Representatives, during its few remaining legislative days prior to November elections, has continued its misguided efforts to derail the Act's critical provisions.
On Monday, September 8, the House Natural Resources Committee held a hearing in Harrisburg, Pennsylvania to criticize the U.S. Fish and Wildlife Service's (USFWS) efforts to designate the northern long-eared bat as endangered under the ESA. The species, whose population has declined by a shocking 99 percent in the Northeast due to white nose syndrome, faces extinction unless it receives the protections afforded by ESA listing. Despite support from IFAW and others, USFWS has delayed its listing decision until next year, seemingly in response to opposition from industry groups and efforts by the House—like the September 8 hearing—to interfere with the implementation of the ESA.
The very next day, the House Natural Resources Committee came together to consider a slew of anti-ESA bills, including proposals to restrict settlements in citizen suits brought to enforce the Act (H.R. 1314); block federal and state measures designed to protect threatened and endangered aquatic species in California (H.R. 1927); and reverse the lesser prairie chicken's listing as threatened, despite the ongoing disappearance of the species and its habitat (H.R. 4866). The Committee also reviewed a series of partisan bills that would create burdensome and unnecessary obstacles to listing imperiled species (H.R. 4256, H.R. 4284) and designating critical habitat under the ESA, proposing to further burden already-stretched agency resources (H.R. 4319).
Just weeks after these politically-motivated, anti-science hearings, the Endangered Species Coalition—a national network of organizations, including IFAW, dedicated to preserving imperiled species—published a sobering report titled Vanishing: Ten American Species Our Children May Never See. It examines ten of the nation's most imperiled species, each of which has unique and critical ecological value, which could disappear in our lifetimes if action is not taken.
Though the report does not focus on politics, it brings to mind the gravity and potential consequences of Congress's irresponsible attacks on the ESA. It points out that:
The plight of some of our historically common species is downright scary….some of our most treasured species are vanishing right now—in our lifetimes, in our children's lifetimes—before our very eyes….Losing species isn't a problem for just the plants and animals that are dying off, though. Their disappearance hurts us, and our children, too.
Yet the report offers hope, suggesting ways in which we can help protect and restore some of our most threatened animals, from butterflies to whales. Despite discouraging and irresponsible actions taken in Congress, these animals and countless others may be here for the next generation if the public acts now, both by being proactive at home and by contacting legislators to remind them that protecting endangered species benefits us all.
–CB
Learn more about IFAW's policy and legislative work: visit our Political Advocacy page.
GD Star Rating
loading...
Article source: IFAW