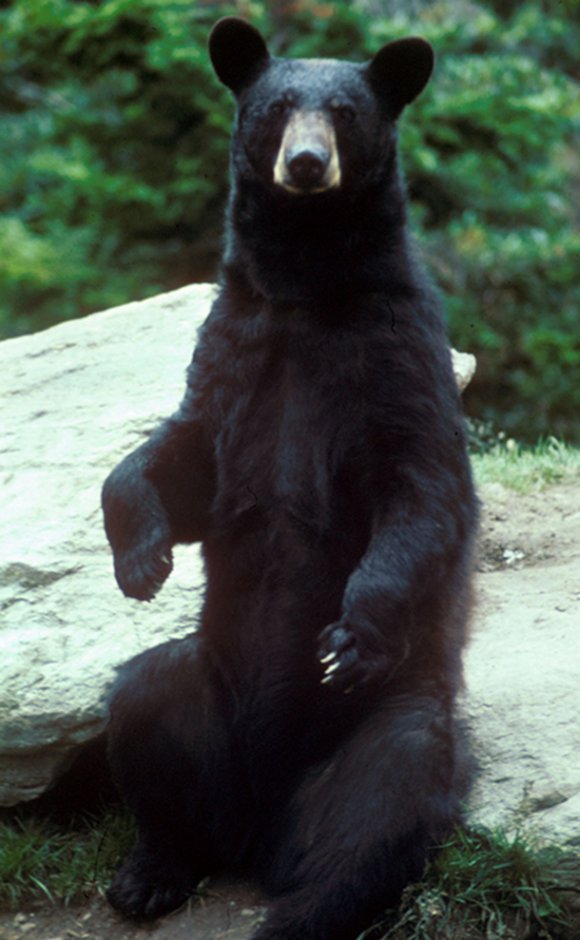 When Maine voters head to the polls on November 4, they will have an opportunity to protect the state's bears and other wildlife by voting in favor of Question 1. This critical measure, a ballot initiative organized by Mainers for Fair Bear Hunting, would put a stop to cruel hunting and trapping practices—including hounding, baiting and trapping—that have been banned in many other states.
In fact, Maine is the only state in the nation that still permits all three of these archaic practices, which are inhumane, unnecessary, and inconsistent with the tradition of fair chase hunting.
Watch the "Yes on 1" campaign video above.
Hounding, or using GPS-collared dogs to chase bears to the point of exhaustion and treeing them, is extremely cruel. Bears chased into trees are shot from below by "hunters" who, rather than pursuing the bears themselves, simply use GPS tracking equipment to trace the hunting dogs' movements. The practice is dangerous not only to the terrified bears, but also to the dogs trained to chase them and to non-target animals that the dogs may pursue.
Baiting—using human food to attract bears to a location where they will be shot point blank—clearly does not comport with the ideas of traditional, sportsmanlike hunting or fair chase. Perhaps more worrisome is the fact that it conditions bears to seek human food, thereby increasing the risk of human-bear conflict. Moreover, despite arguments that the antiquated hunting method is needed to manage bear populations, data shows that baiting has just the opposite effect, causing populations to expand. States that banned baiting years ago have seen bear populations stabilize, a telling indication that baiting is an ineffective population management method.
Finally, recreational bear trapping—a practice so egregious that it has been banned in every other state—will be prohibited if the proposed referendum succeeds. Trapped bears may be left to suffer for many hours, becoming severely injured as they struggle to escape. When mother bears are captured and killed, their young may be orphaned, and the traps threaten non-target animals as well.
It is critical that Maine voters pass this important measure to bring its hunting laws up to date and in line with animal welfare, ecological integrity, and fair chase principles. Vote YES on Question 1 on November 4.
–CB
PS: You may be asking, what actions can you take to help Maine bears?
Maine residents: Vote YES on Question 1 on November 4!
Not going to be in town? Sign up for an absentee ballot!
Sign up as a "Yes on 1" volunteer!
Share the image below on Facebook and help spread the word!
GD Star Rating
loading...
Article source: IFAW