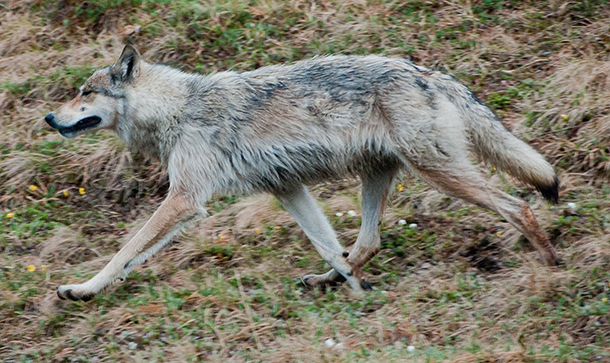 On November 4, Michigan voters will have an opportunity to weigh in on two measures— Proposals 1 and 2—that, if passed, would harm the state's small, vulnerable wolf population and prevent the public from weighing in on important wildlife protection and management decisions.
Proposal 1, if enacted, would subject Michigan's wolves to trophy hunts.
At present, Michigan has around 650 wolves—perhaps fewer—and the state's population lost federal Endangered Species Act (ESA) protections in 2012. Wolves play a vital role in the healthy functioning of the state's ecosystems, as they are keystone predators that balance prey populations, with ecological benefits that cascade down the food chain.
Trophy hunting of wolves is an unnecessary blood sport that serves no legitimate wildlife management objective, and is not used to produce meat.
Wolves may already be legally killed in response to concerns about conflicts with livestock, pets or humans; there is no scientific or public safety justification for allowing a trophy hunt.
Moreover, wolf trophy hunts may involve gruesome capture and kill methods (as has been the case in neighboring states), threatening not only the population as a whole, but also the welfare of individual wolves and non-target animals.
Proposal 2 would also threaten wolves, in addition to other imperiled wildlife species across the state.
The measure would authorize the Natural Resources Commission—a board of political appointees—to add animals to the state's list of game species that may be hunted without approval from the public or elected legislators.
The Commission is subject to political pressures and is not accountable to the public, despite the fact that the people of Michigan value and enjoy their wildlife and natural resources, and should therefore be included in relevant decision-making processes.
It is critical that voters put a stop to Proposal 2 on November 4, to protect both their wildlife and their right to participate in the decisions that affect them. 
–CB
Michigan voters, show your support for wolves and public participation in wildlife management by voting NO on Proposals 1 and 2, and spread the word about the importance of defeating these irresponsible measures.
Image: Wikipedia
GD Star Rating
loading...
Article source: IFAW