When I first met HRH Princess Alia Al Hussein, our conversations revolved around a sanctuary she had recently set up to accept and care for animals that had been confiscated in illegal trade. It wasn't until I got to know her that I learned of her many qualities and some other personal accomplishments of note.
She exemplifies perseverance: I was astounded to learn that she was able to insert animal welfare curriculum into the university system throughout Jordan—not just for students of science but for all students.
It can be difficult to challenge preconceived notions of what it means to be compassionate in regards to the treatment of animals in Princess Alia's part of the world.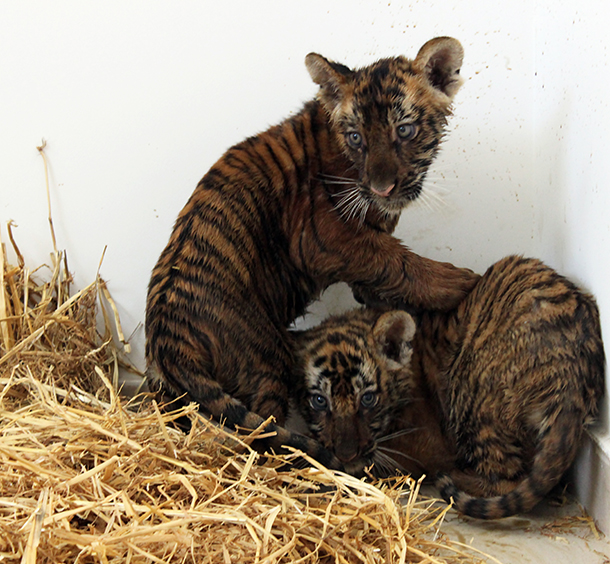 She is very emotionally attached to her work: She told me of a little seven-year-old autistic boy who spoke his first word, "horsey," in English after spending time in her equine therapy programme.
To me, that is Princess Alia, who today joins the Honorary Board of Directors of the International Fund for Animal Welfare (IFAW).
The daughter of the late King Hussein of Jordan and Sharifa Dina bint 'Abdu'l-Hamid, Princess Alia is the founder of her namesake foundation, a non-governmental organization that "works to promote the balance, harmony and respect for all creation." 
Princess Alia has partnered with IFAW to bring our Animal Action Education program to children throughout Jordan and to rescue wildlife from illegal trade. "IFAW's animal welfare principles and effective hands-on work in diverse communities align perfectly with the Princess Alia Foundation's motto," she says.
This announcement is coupled with another important one.
Dr. Jane Goodall, founder of the Jane Goodall Institute and a UN Messenger of Peace, who has frequently collaborated with us on matters ranging from the proposed U.S. ivory regulations to educational initiatives, is also joining IFAW as an honorary board member.
Princess Alia and Jane join IFAW's other honorary board members Keely Shaye Brosnan, Pierce Brosnan, Leonardo DiCaprio, Manu Chandaria, Christopher Matthews, Harold Prince, Ben Stein, Amber Valletta and Goran Visnjic.
IFAW is honored to welcome these two iconic animal welfare representatives to the organization, and we will no doubt benefit from their guiding knowledge and insight.
–AD
See all of the IFAW Honorary Board membership profiles by clicking here.
GD Star Rating
loading...
Article source: IFAW