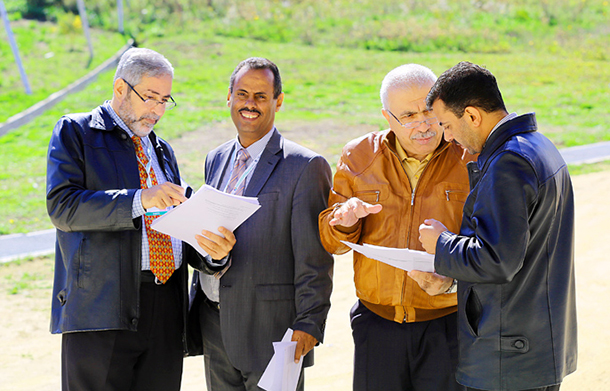 The Convention on Biological Diversity (CBD) is a beast on its own, founded as one of the three UN "Rio Conventions" following the Earth Summit in Rio 1992. Now with 194 countries being Parties to CBD, the agreement is almost all inclusive, powerful and increasingly influential on every international and national biodiversity-related policy.
It was created to protect world's biodiversity or at least halt further loss of its components, which at the time were already recognized as rapidly vanishing due to overexploitation and other environmental damaging practices.
As if that challenge alone was not enough, CBD was tasked to achieve the "conservation of biological diversity", by balancing it with the sustainable use of its components and the fair and equitable sharing of the benefits arising from it. But 22 years later we are losing biodiversity faster than ever before.
Perhaps we had our priorities wrong?
All evidence points just in this direction.
Indeed the main problem from the start was that conservation was given the lowest priority in CBD negotiations, "sustainable use" the most.
And even worse, "sustainable use" was not defined to mean ecological and biological sustainability but abused as a cover to sustain ruthless but profitable overexploitation practices.
The negotiations were stuck for a long time between the common conflict between the rich and the poor, the north and the south while nature continued to be plundered.
These conversations were only about monetary value, despite the CBD's stated charter to recognise "the intrinsic value of biological diversity and of the ecological, genetic, social, economic, scientific, educational, cultural, recreational and aesthetic values of biological diversity and its components," as it says in the preamble of the Convention.
Wildlife had little to no attention in the decisions over these last 22 years aside from being merely singled out as a commodity; be it food, biomass, or an economic problem when individual sovereign states encountered regional issues due to "alien invasive species".
Sadly, just in the last years more attention was given to already highly endangered species or only when the loss of wildlife habitat resulted in the loss of otherwise profitable ecosystem services.
Intrinsic value of animals and their habitat components, ethical treatment of animals, enacting the precautionary approach and a reflected will to reach conservation of biodiversity in reality was very rarely reflected in CBD decisions, if at all.
Those last issues were my arguments for IFAW's engagement with CBD 10 years ago, and we started to work our way into this complex  animal with its huge belly full of meetings.
Fortunately, weary reader, there is hope!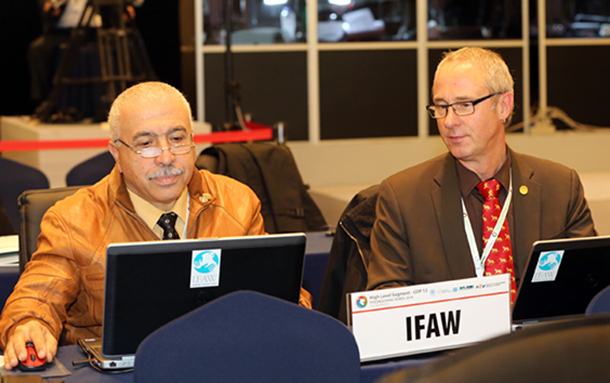 I say this as I just returned from Pyeongchang in Korea, were we participated at the CBD's 12th Conference of the Parties (#CoP12) over the last two weeks.
Reviewing the decisions and commitments made, I am hopeful that the CBD beast has slowly started caring for conservation and wildlife.
Governments agreed that current pace is far too slow and action far too little to even slow the loss of the natural foundation of humankind. Our ecosystems are degrading at a more rapid rate than at any other time in human history.
With this in mind, the Convention on Migratory Species CMS states:
"The world lost over 100 million hectares of forest from 2000 to 2005, and has lost 20 per cent of its sea grass and mangrove habitats since 1970 and 1980 respectively. In some regions, 95 per cent of wetlands have been lost…. It is estimated that the current species extinction rate is between 1,000 and 10,000 times higher than it would naturally be. Up to two thirds of species in some taxa are threatened with extinction; species populations are declining, since 1970, vertebrate populations have fallen by 30 per cent."
And all that leads to dramatic economic losses. With this in mind Parties were more willing to find agreement on a wide range of issues, for example:
IFAW engaged in the discussion regarding so-called 'Invasive Alien Species' (IAS) demanding to follow the precautionary approach with a priority focus of prevention, with a cautious interference with nature and, a need for humane treatment when management of animals is required.
The Parties agreed to protect about 150 new Ecological or Biological Significant Areas (EBSAs) in coastal waters and in the high seas around the world. The list of these areas resulted from intensive discussions and agreements with local people whose livelihoods are dependent on the oceans.
The Parties agreed to address under water noise; noise in the oceans from seismic testing or ships traffic, causing severe injuries to many marine mammals and other marine species. This is a problem IFAW has brought onto the CBD agenda in 2010 and has since submitted some technical advice e.g. on how to reduce the noise from ship traffic.
Participating in the CBD's High-Level Segment enabled us to raise specific aspects of IFAW's vision and mission with political decision makers, like environmental ministers, from many Party countries.
More and more delegates know IFAW's work and are starting to appreciate our call to respect individual animals, wildlife populations and wildlife habitats in order to save biodiversity overall.
Still only few are willing and capable to take it into their agenda as a given, but the number of those willing to consider supporting our goals when we make our case is increasing. One of the outstanding issues discussed with the world leaders was the issue of biodiversity and peace.
It was highlighted how cooperation on biodiversity conservation across borders can actually help to build positive relationships between otherwise rather hostile countries. Be it through e.g. the concept of so-called 'peace parks' in southern Africa or the Green-Belt along the former 'iron curtain' in Europe, but also e.g. through our wildlife enforcement capacity building projects.
We also discussed how biodiversity gets lost through armed conflict and how the destruction of biodiversity sometimes even gets used by militants as a weapon. Further assessments of these impacts were agreed.
A special highlight for me was to sit on a panel discussing the usually ignored value of non-extractive or non-consumptive use of biodiversity and its significant contribution to economic income and ecosystem conservation.
Together with the World Bank panelist and the Brazilian organisers from the Augusto Carneiro Institute and the Divers for Sharks we agreed that this issue should be brought up to a much higher level in the CBD agenda and that of other international agreements. In support of this we want to further promote the "Non-Extractive Business Declaration".
Non-extractive use of wildlife, like wildlife watching tourism, is a billion dollar business. By its nature, it has high potential to be conducted in an ecologically sustainable manner, and in support of wildlife conservation and wildlife wellbeing, much better than extracting resources from local ecosystems.
Non-extractive use can support human livelihoods directly and increase the local, national and international appreciation of nature and animal wellbeing…
Now, I am happy to be back at home with numerous new ideas how we can further turn the CBD into more of a caring body and its decisions into more effective wildlife conservation and wildlife welfare. Within my luggage I have numerous requests for support and contacts of new potential partners.
I find all this very encouraging.
Nevertheless, one of the biggest challenges remaining with such a beast of the size of the CBD, is its slow motion when we need much faster action to preserve biodiversity.
Anyway, I just know that working through the international conventions and UN bodies is essential for a world where animals are respected and protected and in order to maintain the Earth's rich, magnificent biodiversity, which is the foundation for all livelihoods on our precious planet.
So let's keep on rocking the beast!
–PP
Learn more about IFAW efforts to protect wildlife through policy, visit our campaign page.
GD Star Rating
loading...
Article source: IFAW