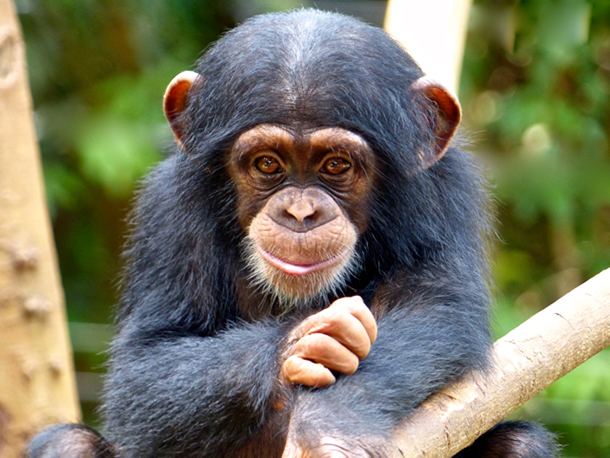 "From the sanctuary office, I can hear the siren of the Ebola ambulance as it is responding to yet another suspected case of Ebola."
So says Sofie Meilvang, the Project Manager at Tacugama Chimpanzee Sanctuary (TCS) in Sierra Leone, West Africa as she describes the hardships they are experiencing right now in the midst of the biggest Ebola outbreak in history.
By taking careful hygiene precautions and doing daily checks each morning, none of the staff, the families of staff or sanctuary residents show any signs of the terrible disease. But the outbreak is taking its toll in other disastrous ways.
Tourists who visit the sanctuary have practically vanished over these past months. Field work being done for other organizations have been put on hold for now, as it is no longer safe for its team to travel around in the country.
And the price of food has skyrocketed.
Related: Read how IFAW helps chimpanzees around the world.
Tacugama Chimpanzee Sanctuary and its chimps are now facing a very real financial hardship as the Ebola crisis worsens. TCS has already received emergency funding from the International Primate Protection League and from Busch Garden Zoo's Animal Crisis Grant. TCS is putting out a plea worldwide for emergency aid to help them through this crisis.  
The International Fund for Animal Welfare is stepping in to provide emergency support for food, staff salaries and other vital necessities to help care for the more than 100 chimpanzees that were rescued from the bush meat trade or kept as illegal pets and now live at the sanctuary.
As the fight to protect the citizens of Sierra Leone against deadly Ebola continues, the International Fund for Animal Welfare will provide life-giving aid to some of its other inhabitants who urgently need it too.
–GA
Help these innocent animal victims, donate now.
GD Star Rating
loading...
Article source: IFAW