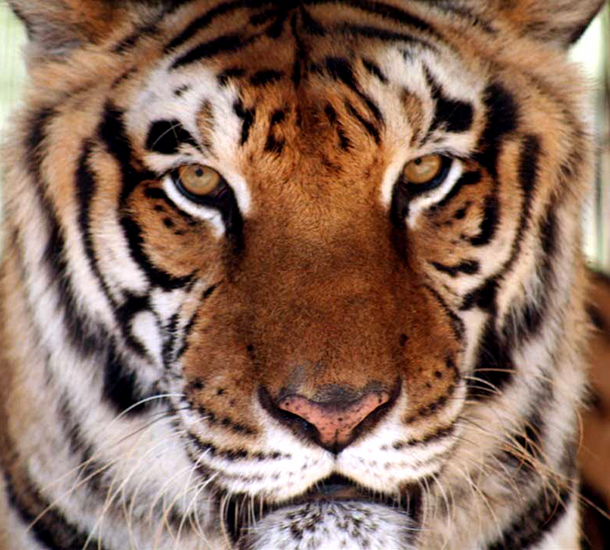 This week, thunderous roars (#MakeARoar) of support for one of the world's most iconic animals will be heard throughout stadiums, dorms and classrooms of universities with beloved tiger mascots.
November 8-16 is National Tiger Awareness Week, and college students across the country are working to raise awareness about the plight of tigers both in captivity and in the wild. 
The students are members of the National Tigers for Tigers Coalition, the organization that established Tiger Awareness Week to mobilize students and alumni to take action to improve the status of tigers through policy reform, education and awareness activities.
A week's worth of activities take place at various universities. At Clemson, where the movement was founded, Tigers for Tigers will host a Tiger Fest at the Carillon Gardens Thursday from 2 to 5 p.m. In addition to free T-shirts, free food, face painting, photobooths and a pie-a-professor event, the fest will feature different environmental clubs across campus.
On Friday, the week will culminate with a presentation by acclaimed animal rescue expert Tim Harrison, who is featured in the film "The Elephant in the Living Room." It will be 7 to 9 p.m. at Tillman Auditorium. Admission is free.
Tminus 2.5 hrs til our wing eating contest! Come buy one of these great shirts to help #MakeARoar for wild tigers pic.twitter.com/1DCJtiUP7a

— T4T Clemson (@T4TClemson) November 10, 2014
Last month, Tigers for Tigers (T4T) joined IFAW on Capitol Hill to advocate for a federal bill, the Big Cats and Public Safety Protection Act (S. 1381/H.R. 1998), that would prohibit private ownership of big cats in the US, where there are thought to be more tigers living in captivity than remain in the wild. This week we are joining the T4T Coalition to shine the spotlight on their mascot and the quest to ensure its survival for future alumni.
So let's go out and #MakeARoar!
–CB
Does your college or alma mater have a Tigers for Tigers club or other big cat advocacy movement? Learn how you can stand up for big cats on campus here!
GD Star Rating
loading...
Article source: IFAW