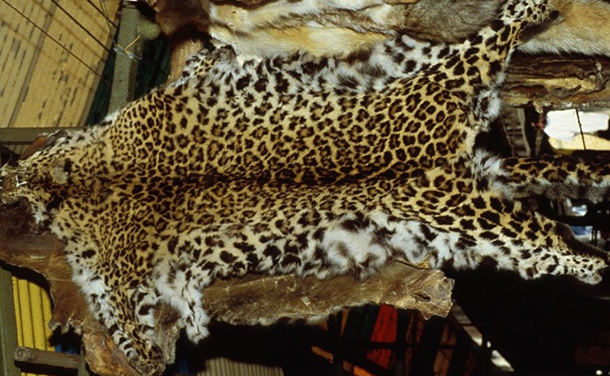 After its latest investigation in April into advertisements for the sale of protected species on several e-commerce sites, IFAW ended up notifying customs about an ad for a mounted leopard.
Customs officials opened up their own investigation and eventually paid a visit to the seller's home. Besides the mounted leopard, they also found a leopard claw and four elephant tusks—two of which were carved.
Though the seller was able to prove that the leopard specimens were imported legally, none of elephant tusks had the required documentation. As a result, the offender was fined under section 414 of the Customs Code. We commend the customs officials who conducted the investigation and encourage them to continue with their efforts.
Selling protected animals online is a real problem. In just a few clicks, you can find protected or endangered species without any of the documentation required for a legal transaction. This ad exemplifies how difficult it can be for law enforcement to ensure the legality of the specimens for sale.
This is why IFAW calls on websites to implement stricter regulations, namely that documentation proving the legality of specimens offered for sale should be posted. Such a measure would undeniably make law enforcement efforts more effective and better protect animals from trafficking
—MC
Coming soon: the publication of our investigation's results
GD Star Rating
loading...
Article source: IFAW