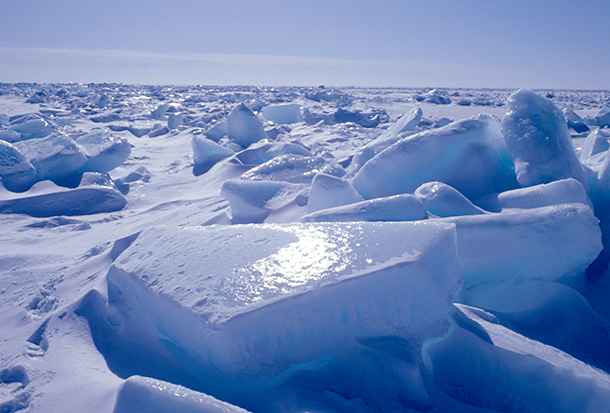 It was the fall of 2003, and I had a once-in-a-lifetime epiphany.
I had just completed my undergrad in film and communication sciences, set up my own little business and was settling into a comfortable cadence in life. But just under the surface I felt incomplete; like I was aimlessly going through the motions.
One Sunday morning, I woke up, walked a few meters to the couch, and plopped back down again ready for a few hours of mind-numbing TV programming. I flipped through the channels hoping for a good soccer match knowing it was still too early.
Then I heard his voice.
The images on the screen were showing a world of ice, snow, and in his incomparable British-accent, Sir David Attenborough was inviting me, for the next hour, to visit Antarctica with him.
Two years later, after standing on the 7th continent (sans David), and completing my Natural History Filmmaking Postgraduate, I had a purpose. I was ready to work in films that would inspire, entertain, and why not, help tackle some of our most pressing environmental and conservation issues.
And you'd think that's the end of that story, but no.
It was a sobering experience to enter a job market that was flooded with reality TV shows where overhyped hosts would jump, prod, and harass wildlife or portray animals as life-threatening beasts to tame.
What about David? Where had he gone? And was this the only way to get people's attention?
Now in its death throes, TV has cranked up its lunacy and continues to fall back on sensationalist, dumbed-down shows in a final and desperate attempt to lure audiences they've lost a long time ago.
· A few weeks back it was all about a man trying to get "Eaten Alive" by an anaconda on Discovery.
· Now Animal Planet is airing "Yankee Jungle" that follows a family running a sanctuary'that breeds captive wildlife.
· And AE will premiere a show in January called "Wild Transport" that emphasizes how a big cat can kill you but follows it up with images of tiger cub handled as a puppy in the same breath.
All of these programs follow a similar format; staged human-wildlife interactions for cheap 2-min. thrills in-between ads.
Where have the 'wildlife in the wild' stories gone?
Yes, budgets are tight and without state-supported BBC-like 'blue-chip' natural history programming, it's prohibitively expensive for most teams to produce, but is this really what we are left with?
These shows do absolutely nothing to advance the public's understanding of the desperate situation many wild animals face today.
I've heard every justification, commercial TV execs respond to advertisers and revenue, their goal is to entertain, not to educate.
Sadly, these shows not only miss their chance to contribute, they're actually harmful, and this is where we can't just turn the other way.
Enough of using animals as props, feeding ignorance and intolerance towards animals, vilifying, demonizing, and resorting to the tired-out 'us vs. them' routine.
Let's give animals some space and the audience a bit of respect.
Don't reward these commercially sponsored shows with your valuable time. Watch your local PBS.
At Bristol this year, Sir David presented Wildscreen Exchange, a vision of the future, one we can all get behind
In the trailer above, Sir David Attenborough introduces Wildscreen 2014
I am lucky to produce films here at the International Fund for Animal Welfare (IFAW) where animal well-being is our highest priority.
This doesn't mean it comes at the expense of inspiring and entertaining stories.
On Sunday mornings I still plop down on the couch, now with my two young daughters, to enjoy the latest show on PBS's Nature.
Quality natural history on TV is nearly as scarce as the black rhino is in the wild, but both are still hanging in there.
My hope is that youth, including my children, will continue to dial in and achieve their own epiphanies for many years to come.
–MB
GD Star Rating
loading...
Article source: IFAW