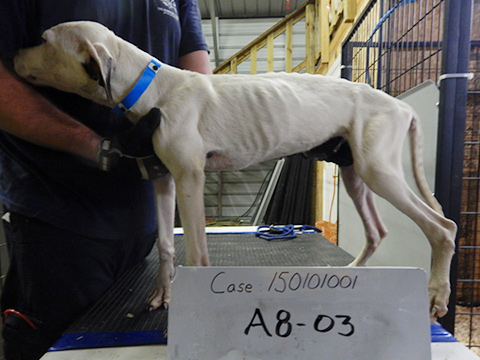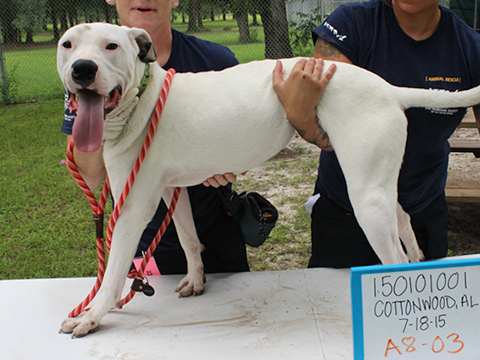 When our Animal Rescue Team arrived at a suspected hog-dog operation back in January, they saw dogs cowering in barrels, hiding in a dilapidated car and shivering alone on chains.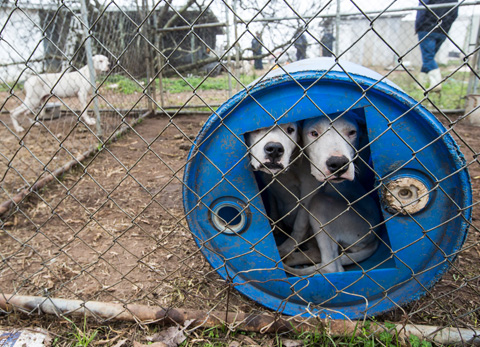 We rescued 65 dogs that day in rural Alabama. There was no food or water in sight.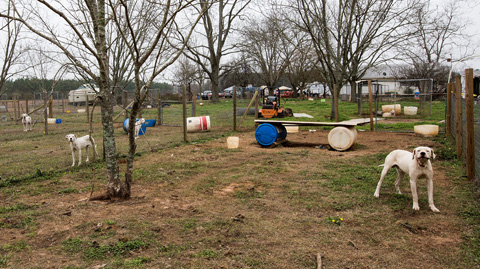 When rescuer Chris Schindler found Violet she weighed only 40 pounds—less than half what her large Dogo Argentino frame should support. Most of her fur was gone, her skin horribly infected and her ribs protruding. It was clear she'd been bred repeatedly.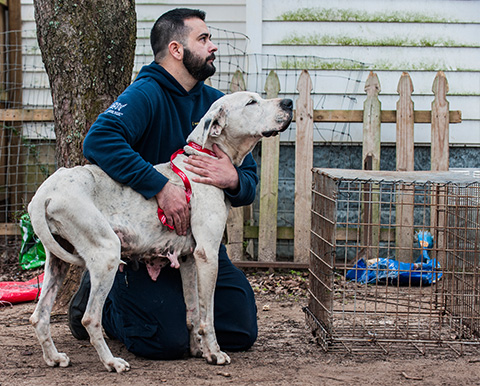 After being rescued, the dogs were transported to our temporary shelter.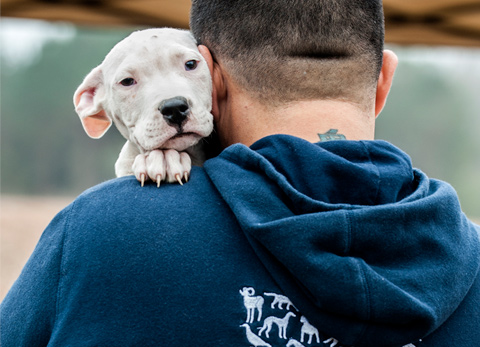 Here they go to school each day to learn how to sit, lie down and even roll over. Trainers had to teach them the simple act of accepting food, along with other everyday skills such as walking on a leash. Even just crossing a doorway was really tough.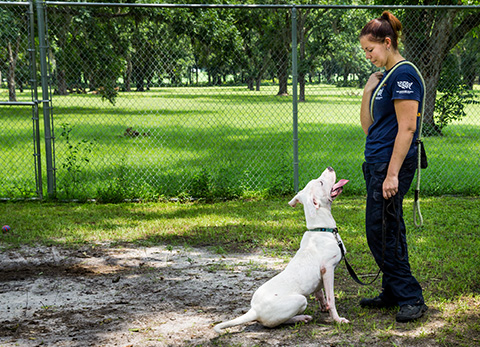 They play games to learn about new scents and items, and they practice walking on different textures such as carpet, linoleum and wood.
The dogs love to take dips in the pool to cool off and adjust to the feel of water. Even walking on grass is a new experience, so staffers give them plenty of time to romp and have fun in the sun.
In the end, all these dogs really wanted was love.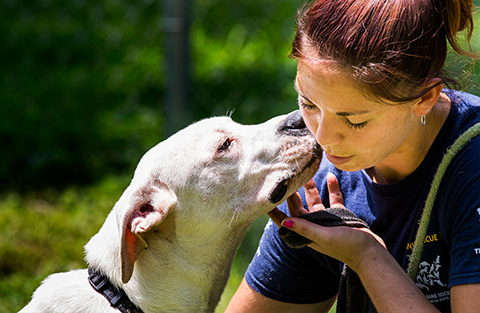 Now with the help of a high-calorie diet and personalized training, the dogs are all on the road to adoption. Some have even moved on to our placement partners on the West Coast and are ready for new families!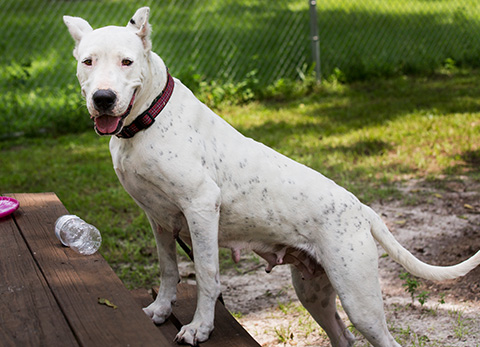 And Violet? Now she is 103 pounds of love and affection. Her coat is full, soft and brilliant white, her ribs no longer showing. After her rescue, she slept on a warm comforter for the first time in her life.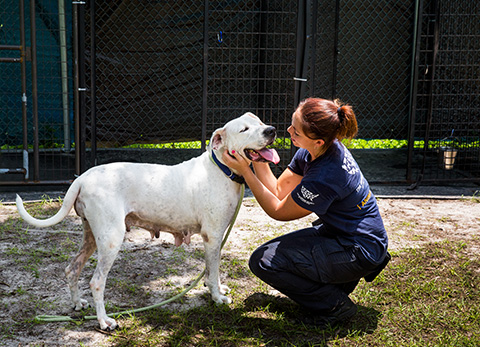 These animals were saved because of people like you. Donate now to help us continue this incredible work »
GD Star Rating
loading...
Article source: HSUS