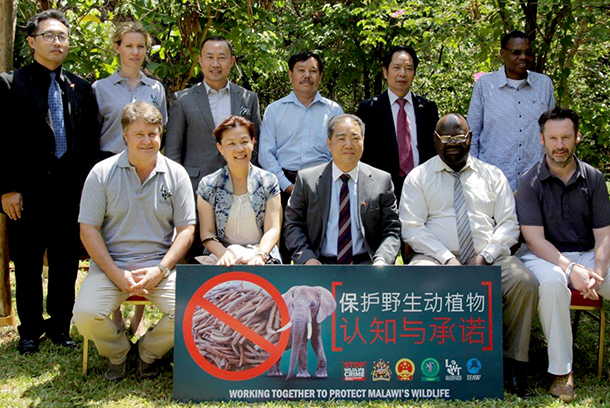 Like so many other African countries, Malawi has suffered significant elephant losses at the hands of poachers – the population has more than halved since the 1980s, from about 4,000 to less than 1,500 individuals remaining.
Malawi is also used as a transit and distribution hub by criminals trafficking ivory from neighbouring Tanzania, Mozambique and Zambia, and weak legislation and law enforcement have made Malawi even more vulnerable to exploitation. What's more, with so many humanitarian challenges facing one of the poorest countries in the world, wildlife conservation has simply not been a priority.
Fortunately times are changing and collaboration between Government and its wildlife partners is starting to pay off.
Recent initiatives include a governmental inter-agency committee as well as a parliamentary conservation caucus which have both prioritised wildlife crime. The Wildlife Act is being amended to include stiffer penalties, sniffer dogs are being introduced at the airports and two more national parks have been privatised.
READ: China-Africa Wildlife Ambassadors travel to Africa
Our "Stop Wildlife Crime" campaign is a joint project with the Department of National Parks Wildlife, which has been running since February 2014. So far it has focused on the impacts of poaching and trafficking, lobbying for action from decision makers, sensitising law enforcement agencies and engaging the general public to encourage intolerance for wildlife crime and a wider desire to protect the nation's natural heritage. 
A visit from IFAW Asia's Grace Ge Gabriel in September encouraged us to expand our efforts to cover demand reduction for wildlife products.
Malawi's recent illegal wildlife trade review showed that more than 70 per cent of ivory intercepted at Malawi's international airports has been carried by non-Malawi citizens, usually carrying small pieces of worked ivory. The majority of these individuals are Chinese. We were very impressed to hear about the impact of IFAW's campaign in China, and were more than happy to accept the offer of support with creative and the printing of materials for distribution here.
Thanks to help from the British High Commission we met with H.E. Qingyang, the Chinese Ambassador to Malawi. Qingyang signed up to the Stop Wildlife Crime campaign, pointing out that his Government was committed to fight the illegal ivory trade. He even organised a safari to Nyika National Park to see some of the wildlife for himself, something he hadn't had the chance to do before. 
We have just co-hosted a wildlife crime workshop with the Chinese Embassy which included 70 leading Chinese businessmen and senior representation from the Malawi Government.  The speeches were compelling and IFAW's short films featuring Chinese celebrities and opinion leaders were especially popular.  
Chinese nationals arriving in Malawi now receive an SMS telling them of Malawi's wildlife laws
New Chinese language materials will be installed at airports and key meeting places next month.
Early next year, we shall host a visit from a Chinese wildlife ambassador as part of IFAW's CAWA initiative.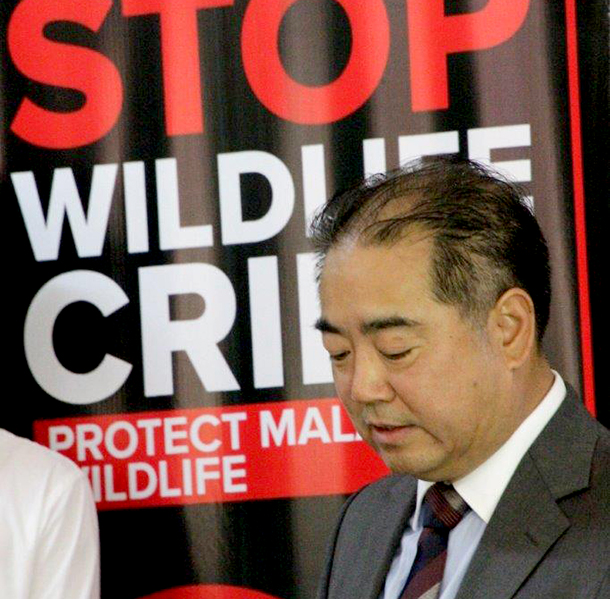 We're thrilled that IFAW has chosen Malawi as one of its destinations for this project, and we hope that our own campaign efforts here can contribute to reducing demand for ivory and in turn the trade which is threatening Africa's elephants with extinction.
–KM
GD Star Rating
loading...
Article source: IFAW