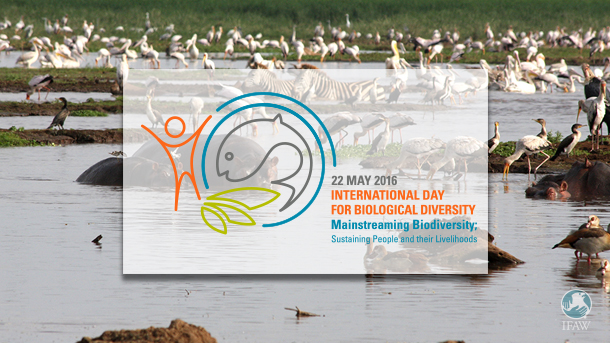 May 22 is International Biological Diversity Day and this year's theme: Mainstreaming Biodiversity; Sustaining People and their Livelihoods, gets to the heart of IFAW's work with communities who live near wildlife.
As stated by leaders of this day:  Biodiversity is the foundation for life and for the essential services provided by ecosystems. It therefore underpins peoples' livelihoods and sustainable development in all areas of activity, including economic sectors such as agriculture, forestry, fisheries and tourism, among others. By halting biodiversity loss, we are investing in our planet, including people, their lives and their well-being.
That's why IFAW's animal and habitat protection projects in India, Kenya and Malawi integrate community members and community well-being from the very start, ensuring we develop solutions that work for both animals and people. 
IFAW is also committed to developing the next generation of environmental leaders from around the world. Today, we are proud to partner with the Global Youth Biodiversity Network (GYBN) to launch a new virtual booth on our online Youth Forum for People and Wildlife.
Like GYBN, the Youth Forum for People and Wildlife provides a place where young people who care about the environment and sustainable livelihoods can learn from experts and each other, building the networks that will preserve our biodiversity into the future.
Please visit GYBN's virtual booth to learn more about them and what they are doing to engage youth in protection of biodiversity. Or, visit the Convention on Biological Diversity website to get ideas about how you can celebrate Biodiversity day and then share your ideas with us. We'd love to hear from you.
–AD 
GD Star Rating
loading...
Article source: IFAW