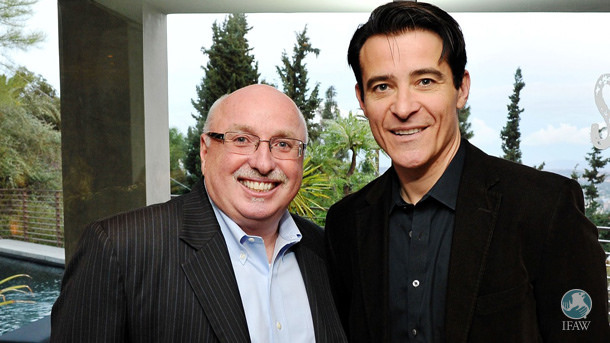 Less than a couple months ago, I hosted an event at my home in the Hollywood Hills to raise awareness and funds for the International Fund for Animal Welfare's fight to save elephants.
I was pleased to see the remarkable turnout of community leaders and celebrities, but couldn't help wondering if they would understand and truly embrace the need for immediate action. I worried that with so many causes, and so many global crises, the fight to stop poachers before they kill would be an endless uphill battle.
The outpouring of support that evening gave me renewed hope for the future.  People were aware of the crisis and hungry for the type of solutions IFAW provides.  At the end of the evening I felt the tide was turning … and now, look at the victories we are celebrating:
IFAW's "tenBoma" project is stopping poachers BEFORE they kill by giving front-line rangers direct access to the same battle-tested intelligence gathering, tactical training and equipment used by elite US Special Forces. 
The first ever "Giants Club" summit united world leaders in the fight to stop poaching and community and conservancy leaders met and drew up a social contract to have their important voices heard.
Kenya burned one hundred and five tonnes of ivory crushing the hopes of dealers who want to expand their cruel trade.
France banned the domestic trade in ivory.
Hawaii joined New York, California, New Jersey and Washington as the latest state to restrict sales of ivory and other wildlife products.
The UK Royals visited IFAW's wildlife rescue center in India, generating unprecedented global media and reminding the world that ivory trade threatens elephants worldwide.
Last week, the US announced MAJOR new regulations to save elephants by closing loopholes and halting most imports and exports of ivory.
Of course, we still have a LONG way to go, but the public and world leaders are united like never before.
Africa's rangers are finally receiving the support they need to stop poachers before they kill.  And countless people are campaigning for a complete ban on ivory trade and real protections for elephants in danger.
With persistence, and commitment, we can win this fight.
Just look at how far we've already come in just two months' time!
–JC
GD Star Rating
loading...
Article source: IFAW