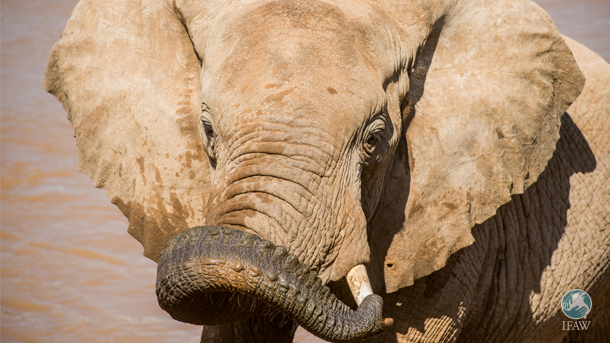 Today at the IUCN World Conservation Congress in Honolulu, the world's largest scientific conservation body called for the closure of all domestic ivory markets.  IFAW strongly supported this move, along with organizations such as Wildlife Conservation Society, Humane Society International and the Natural Resources Defense Council.   
The issue of ivory bans was hotly debated earlier at the Congress by IUCN members – which include representatives from over 1,300 nations, government agencies and non-government organizations – during a smaller group meeting where several countries with an interest in continuing the legal ivory trade attempted to weaken the language and impact of the motion.
Fortunately, the sensible majority prevailed, swayed by the dire plight of elephants in the wild, which are being poached at the average rate of one every 15 minutes over demand for their ivory. A recent census of elephant populations in Africa showed that savanna elephant populations in fifteen
While the passage of this motion is not binding to IUCN members, it shows the will of the world's conservation experts to address the elephant poaching crisis by shuttering the ivory markets that stimulate demand. 
Countries have always been free to make moves on their own, as seen in the United States, which recently finalized regulations virtually banning the import, export, and domestic trade of ivory (with a limited number of exceptions), and five different states within the US have passed bans on intrastate sales of ivory and/or other wildlife products. 
It is the hope of IFAW that this new IUCN resolution will encourage more countries to follow suit.
A number of other important wildlife conservation resolutions were passed during this quadrennial meeting of the IUCN.  These motions included support for the conservation of all pangolin species, ending so-called "scientific" whaling in the Antarctic and North Pacific, and ending captive breeding of lions for "canned hunting" in South Africa, among other pressing wildlife and environmental issues.
–JF
GD Star Rating
loading...
Article source: IFAW